There's a wise and eloquent spirit bouncing between moments of soulful expression, R&B energy, pop bliss, and alternative boundary-breaking, at the heart of HUNTER's music. A storyteller packed with soul whose honesty rings out just as powerfully as her vocals do. After generating millions of views with showstopping turns on YouTube live performance series, Scary Pockets, and attracting a growing audience, she properly introduces herself on her 2022 independent debut EP, Hello: My Name is HUNTER.
"When I write, I think of how my lyrics could apply to my listeners," Hunter says. "I know I was given a voice to sing. I feel like I need to share it. When you play my music, I want you to feel a connection. I want these songs to play into your life, help you escape, or celebrate a memory."
Born in 1992, singing came early to Hunter, beginning with performances on the baby monitor. By the age of ten, she was performing every chance she got in her small hometown of Montana. Soon after, she was attending college intensives and summer schools across the country for vocal training and starring in high school and community theatre musicals, singing in several choirs and fronting her own band. She left Montana at the age of 18 to pursue a college education in Los Angeles at Musician's Institute and graduated with a double major in Vocal Performance and Music Production. By 2016, she was paying the bills modeling and acting on television, and held down a year-long residency as house artist at the popular Los Angeles club and celeb hotspot, The Nice Guy.
On one particular modeling trip, Hunter met none other than GRAMMY® Award-winning recording artist, producer, and songwriter Lukas Nelson at the gate in the Austin, TX airport. Striking up an instant friendship, Lukas would enlist her to accompany him during various high-profile gigs such as sold out shows at The Troubadour and The Fonda, and an appearance on CONAN. His father Willie even recruited her to join him during his performances at the Hollywood Bowl and Austin City Limits.
"It was incredible to hear her music for the first time," says Lukas. "I was struck by her soul...she's just got so much soul."
"I owe my ability to perform on the fly to the Nelsons," Hunter adds. "Lukas taught me I needed just to get out and say, 'Yes'."
In between, singer and songwriter Joshua Radin invited her to join him for a duet of Sam Cooke's "Bring it on Home to Me" on Scary Pockets, a YouTube performance series generating over 2.6 million views. Hunter's voice powered covers of Bob Dylan, Adele, Marvin Gaye, Al Green, Vulfpeck, and more, making her one of the go-to voices on the program and entrenching her in the community of artists. She serendipitously met producer John Alagia [Dave Matthews, John Mayer, Jason Mraz] through Lukas and wound up recording her EP with him behind the board alongside her co-producer producer Jesse Siebenberg [Lady Gaga, Kesha, Lukas Nelson and Promise of The Real, Kenny Loggins] at the Village Studios in Los Angeles.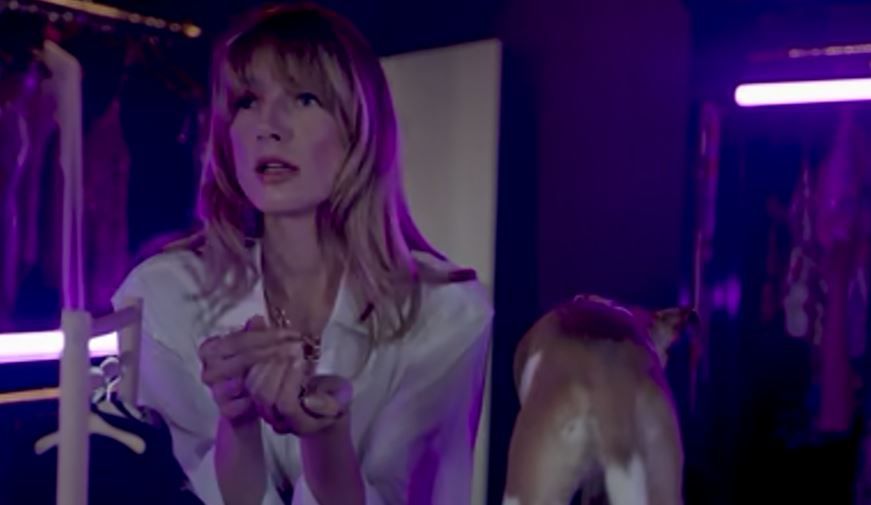 The track "Borrowed Time," with soft piano and a gentle hum, Hunter's voice ebbs and flows between vulnerable verses and a soaring refrain uplifted by her dynamic range.
"We wrote "Borrowed Time" years ago. I was getting over a crush at the time," she recalls. "It's a beautiful song about having a moment with someone and knowing it can't go any further. You just have to accept it. Coincidentally, on the day we released the track, I had broken up with my ex and that was the day he left. The song's meaning became even more personal for me and took on a new story."
Meanwhile, "Closer," written by Hunter, John Alagia, and guitarist/songwriter phenom David Ryan Harris, unfolds as an upbeat happy love song meant to "remind you of that honeymoon butterfly feeling you get when you're crushing on someone." "That's still part of the message, but it's evolved," she reveals. "COVID is going away, the masks are coming off, and we can get closer to our loved ones. It feels universal."
Then, there's the soulfully sweet "Just Can't Tell You." Written by Hunter and famed funk/soul producer Joe Bagale a.k.a Otis McDonald, the Motown-style song's melody and tambourine underline flirty, fun lyrics and coy delivery. "Lots of people have a nine-to-five job and a crush at work," she says. "I love the comedy series The Office. I was watching a slew of episodes late one evening and was inspired to write a song about office love. I pictured myself in a cubicle and what it would be like if I had a crush on somebody at work. It's a relatable song about catching feelings for that special someone at the office."
In the end, Hunter's soul shines through her voice.
"Today, I am the strongest version of myself that I have yet to be in my life," she says. "I have put in the work. I have learned so much from everything I've gone through in life and music, it has all brought me here, with new insight and confidence and emotional intelligence that I want to use to help others through my music. I'm an open book, I want to share my heart and experiences, and I finally feel ready to be HUNTER the artist."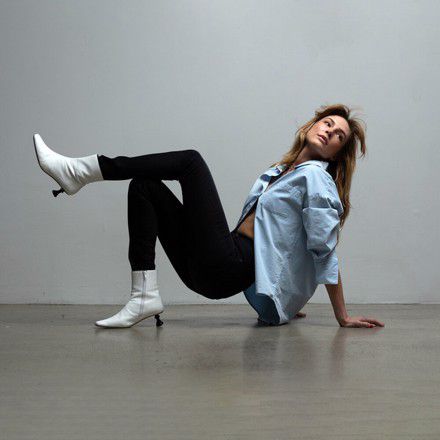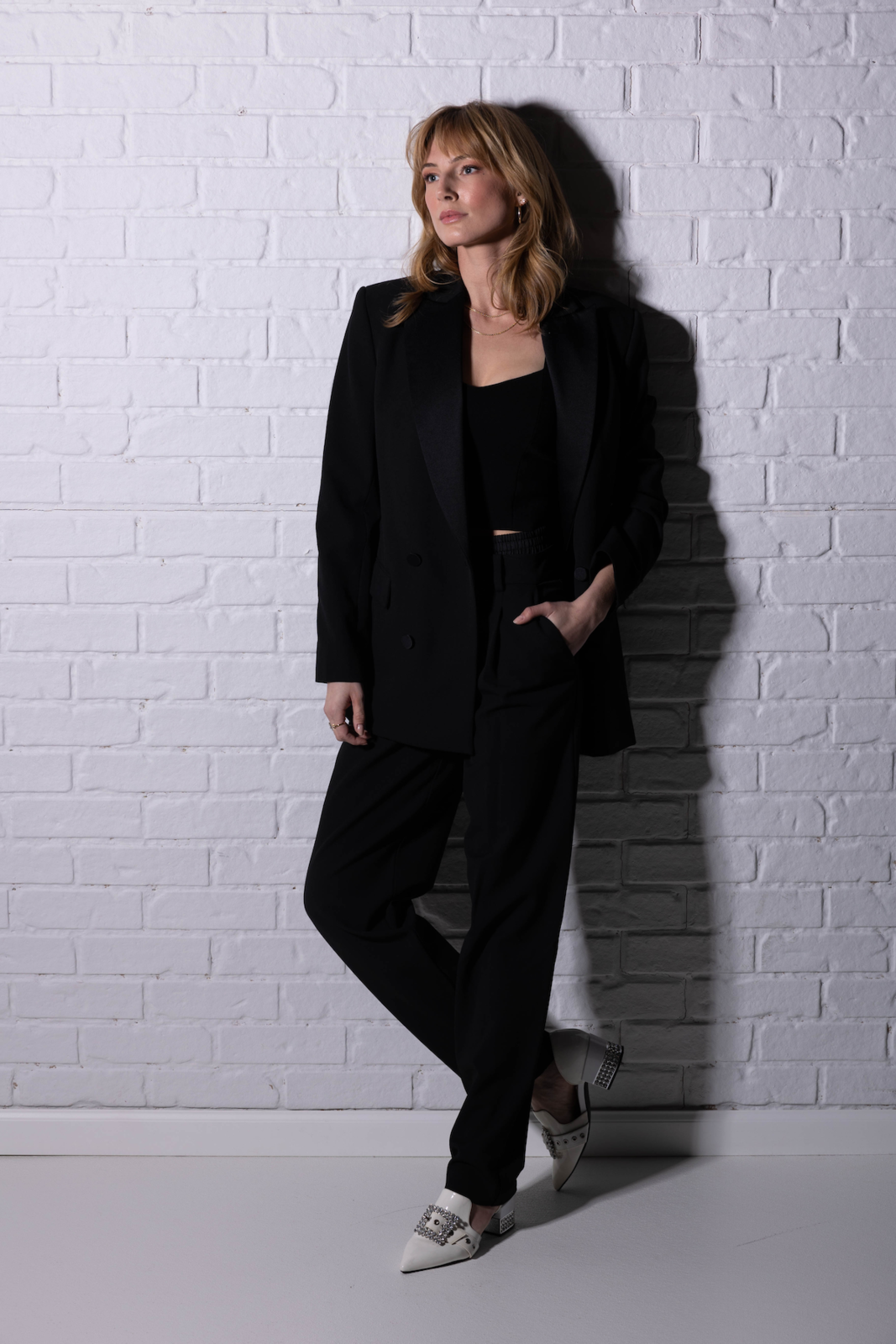 ©

SELECTIONSORTIE

s

...

FR 2017

•

2022

7

PARTNER :
MORA MAY AGENCY
DISCLAIMER :
Intellectual property.
The ideas, the concept, the layout, the texts are protected,
you can share through the blog interface
• For all requests only by email
selectionsorties@gmail.com
DIFFUSION AUGUST, 19, 2022
---