Independently, The MDz YouTube channel has gained a total of 9.5 million views. Over the years, The MDz has helped put out 15 albums/mixtapes & he's collaborated with over 100 artists. Currently residing in Los Angeles CA, The MDz (short for Multi Dimensionz) is an American recording artist, producer, engineer who has taken 1st place in music competitions and gained attention from his live performances.
The MDz has been an opening act for big names as he uses poetic lyrical delivery & hypnotic harmonious melodies that paints pictures capturing the imagination taking you on a multidimensional musical journey.
Powered by his motto "Through Music, I Live Forever", he released multiple albums/singles on all music platforms that touched the hearts of people all across the world. He continues to gain millions of views on videos and thousands of subscribers on his YouTube channel. Since The MDz is also a producer & engineer, he spends time on helping other artists get to the next level in their careers.

The MDz released his new album called Multi Dimensionz this summer.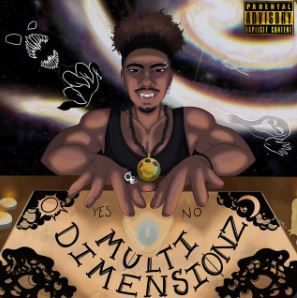 DISCLAIMER :
Intellectual property.
The ideas, the concept, the layout, the texts are protected,
you can share through the blog interface
• For all requests only by email
selectionsorties@gmail.com
DIFFUSION AUGUST, 7, 2022
---