Acclaimed alt pop duo joan today announce a 20 date nationwide U.S. headlining tour beginning May 13th, to support their upcoming highly anticipated debut album superglue, out April 19th via Photo Finish Records.
In addition, the duo have shared their latest single 'nervous' with an accompanying music video. The single is the latest off of their 12 track full length which is over three years in the making, following their beloved EPs portra, cloudy, hi and bye. Entitled superglue, the album is an existential journey influenced by the duo's recent transition into fatherhood.
Their latest single 'nervous' takes listeners back to their own memories on the school yard experiencing their first crush. This kind of infatuation stirs a myriad of intense emotions and with 'nervous', joan brilliantly depicts that thrilling yet unsettling feeling of intoxication. The emotional and nostalgic single entices with honey-dipped vocals over a unique kaleidoscope of sounds including beatboxing, clapping and wistful acoustic guitars. The accompanying video showcases joan singing against radiant light-filled hues of neon pink, blue and green.
The band share "we wrote this song with the lovely Emily Falvey of Nashville and Jonathan Capeci from Nightly, and the second we all walked into the room together there was immediate chemistry between us. We wanted to get as close to the emotion of a sort of school like love story, where you constantly want to be around them but you also literally feel like you're going to throw up because you're so... nervous (wink), and you don't want to say the wrong thing around them. it's such a cool and distinct feeling, we hope this song takes you back to that place."
The Little Rock, Arkansas based twosome is known for creating expansive pop music from inside their bedrooms in deepest Middle America. Their infectious blend of pop eras, DIY, self-sustaining aesthetic and deep connection with their fanbase has resulted in international success with over 120 million streams and sold out shows across the globe including headlining 15,000+ capacity venues in Asia.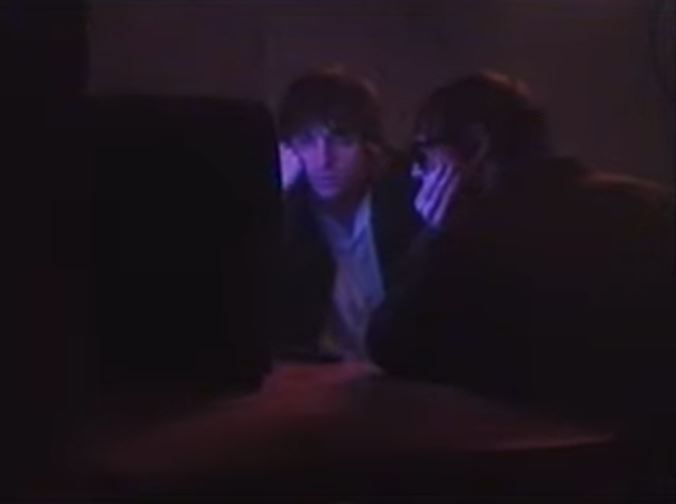 joan (Alan Benjamin Thomas and Steven Rutherford) have spent the past few years building their world, single by single, tour date by tour date; from their debut EP, 2019's portra, to the much-loved cloudy & its sister EP partly cloudy, to 2021's hi & bye EPs. Their songs have been streamed over 160 million times, with well over a million listeners a month across streaming platforms.
joan have enjoyed U.S. and international tours supporting the likes of Jeremy Zucker, COIN, Bloc Party and The Aces, as well as playing to fans across Asia with headline shows and festivals in the Philippines, Thailand, Singapore and Hong Kong - they return to Asia for the biggest shows yet, includes dates at a basketball arena and a theme park.
joan's infectious blend of pop eras & styles belies their roots in Little Rock, Arkansas, but their sense of warmth and community from those around them at home gives their music a sense of belonging often missing from others' and that extends to their fanbase, with whom they interact via a successful Patreon page and through free meet & greets at every show. 2023 promises to be the band's biggest yet, with the release of their debut album and worldwide touring & festivals.
joan U.S. tour dates
May 13 - The Masquerade (Hell Stage): Atlanta, GA
May 14 - The Basement East: Nashville, TN
May 16 - Music Hall of Williamsburg, Brooklyn, NY
May 17 - The Lounge @ World Cafe: Philadelphia, PA
May 19 - The Black Cat: Washington DC
May 20 - The Sinclair: Boston, MA
May 23 - The Velvet Underground, Toronto, ON
May 25 - Subterranean: Chicago, IL
May 31 - Parish: Austin, TX
June 1 - Club Dada: Dallas, TX
June 3 - Valley Bar: Phoenix, AZ
June 4 - Voodoo Room @ HOB: San Diego, CA
June 6 - Constellation Room: Santa Ana, CA
June 7 - Teragram Ballroom: Los Angeles, CA
June 8 - Popscene @ Rickshaw Shop: San

Francisco

, CA
June 10 - Polaris Hall: Portland, OR
June 11 - Barboza: Seattle, WA
June 13 - Soundwell: Salt Lake City, UT
June 14 - Larimer Lounge: Denver, CO
June 16 - Little Rock Music Hall: Little Rock, AR
upcoming debut album
superglue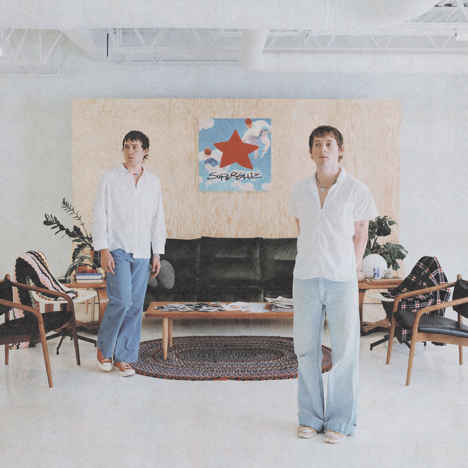 ©

SELECTIONSORTIE

s

...

FR 2017

•

2023

3

(P) PARTNER
:
MORA MAY AGENCY
DISCLAIMER :
Intellectual property.
The ideas, the concept, the layout, the texts are protected,
you can share through the blog interface
• For all requests only by email
selectionsorties@gmail.com
DIFFUSION JANUARY, 25, 2023
---