BROOKLYN, NY – Holy Guacamole! Brooklyn's award-winning titans of kindie music are back! With skills honed by more than 15 years of working directly with kids and families, Rolie Polie Guacamole is proud to offer up the crown jewel of its catalog, Diggin' in the Dirt. The band's 11th album will be released January 19, 2024 on all streaming platforms, on CD, and on vinyl.
Frank Gallo and Andrew Tuzhilin created Rolie Polie Guacamole in 2006 and since then have earned a reputation as one of the hardest working bands in family music. Their kid-smart, parent-friendly style dresses up original tunes with vibrant harmonies and deft instrumental layers, plugging in a sizzling electric current of rhythm that lights up lyrics humming with relevance and humor.
Rolie Polie Guacamole has achieved its spot on the A-list of kids' musicians through thousands of shows coast to coast, receiving praise from The New York Times, earning top picks from Boston.com, Time Out NY Kids, and Time Out Chicago, and winning prestigious Parents' Choice® and NAPPA Awards.
Produced by the acknowledged wizard of the kindie mixing board, GRAMMY-winning Dean Jones, with stellar contributions from vocalist Katie Ha Ha Ha and cellist Jane Scarpantoni, Diggin' in the Dirt continues the Rolie Polie Guacamole tradition of fun, high-energy songs all done up in pop, folk, country, ska, reggae, punk, metal, and rock styles that hit on just about all the favorite kid topics: superheroes, foods, adventuring, animals, and more.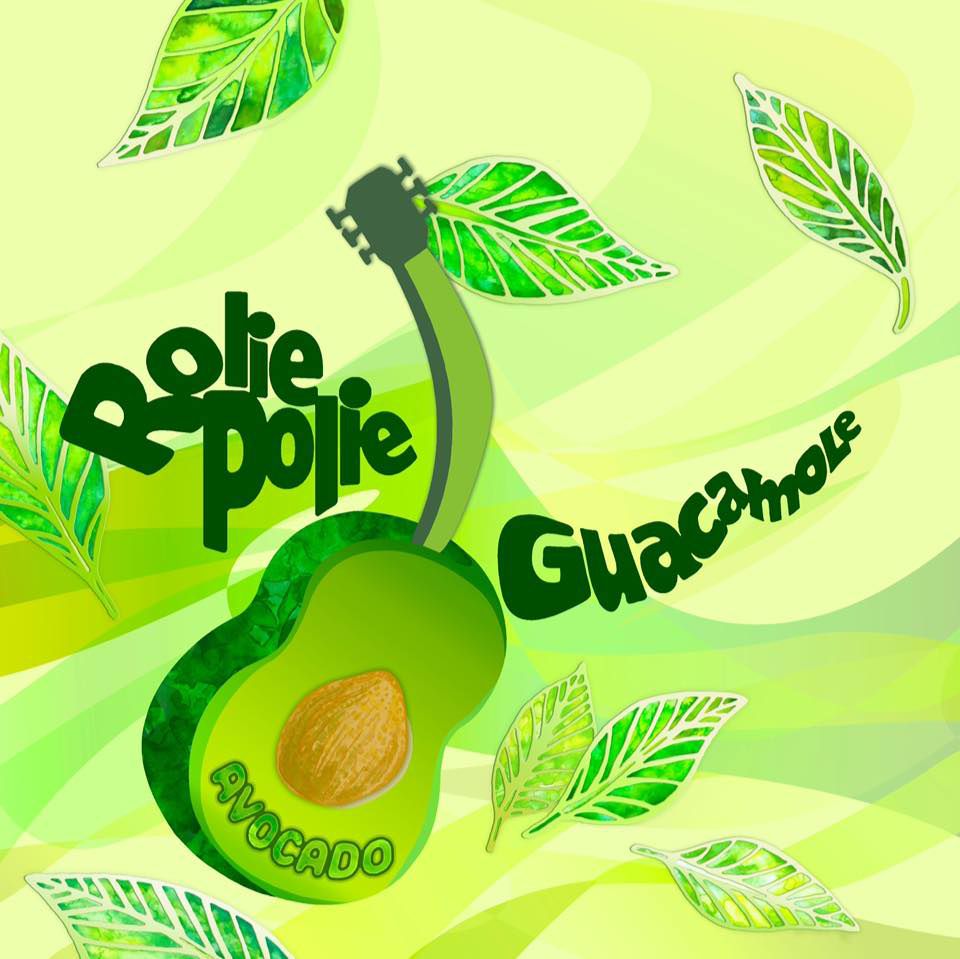 While this album is chock full of true kindie rock anthems like "Princess Dress," "Monster Truck," and "Ghost Dog," there are also lush, heartwarming tunes like "We Are Birds," with its Crosby, Stills, Nash & Young vibe, and "Mommy's Gonna Hold You Tight"/"Daddy's Gonna Hold You Tight," that are among the sweetest songs Rolie Polie Guacamole has ever put together. Jane Scarpantoni's cello artistry combines with Frank Gallo's and Katie Ha Ha Ha's vocals and Dean Jones' subtle, warm synthesizers to form a magical sonic experience.
For those who love to dance, "Do The Guacamole" has a corresponding TikTok-style dance, "Jeremiah Was A Farmer" ends with a barn dance featuring some mean fiddle playing by David Levine, and an original square dance number, "You Gotta Be Gentle (With Your Friends)," features steps that Frank Gallo says are "fairly easy for any walking human to learn and do."
Between October 2022 and October 2023, Rolie Polie Guacamole recorded 66 new songs as a thank you to loyal fans who supported them throughout the COVID-19 pandemic and a welcome to new audiences. Set for release prior to January 2024's Diggin' in the Dirt, two other Rolie Polie Guacamole albums, Earworms and Saturday Morning (coming in November and December 2023) are loaded with these family-friendly tunes. Earworms and Saturday Morning will also be available as one 30-track CD this holiday season.
In their "other lives" as adult musicians, Frank Gallo and Andrew Tuzhilin perform in Karabas Barabas, a Brooklyn-based trio that plays rock music with a wonderfully weird, fun, punk twist. Karabas Barabas collaborators include producers Steve Albini, Greg Norman, and Dean Jones, cellist Jane Scarpantoni, and percussionist Mike Dillon.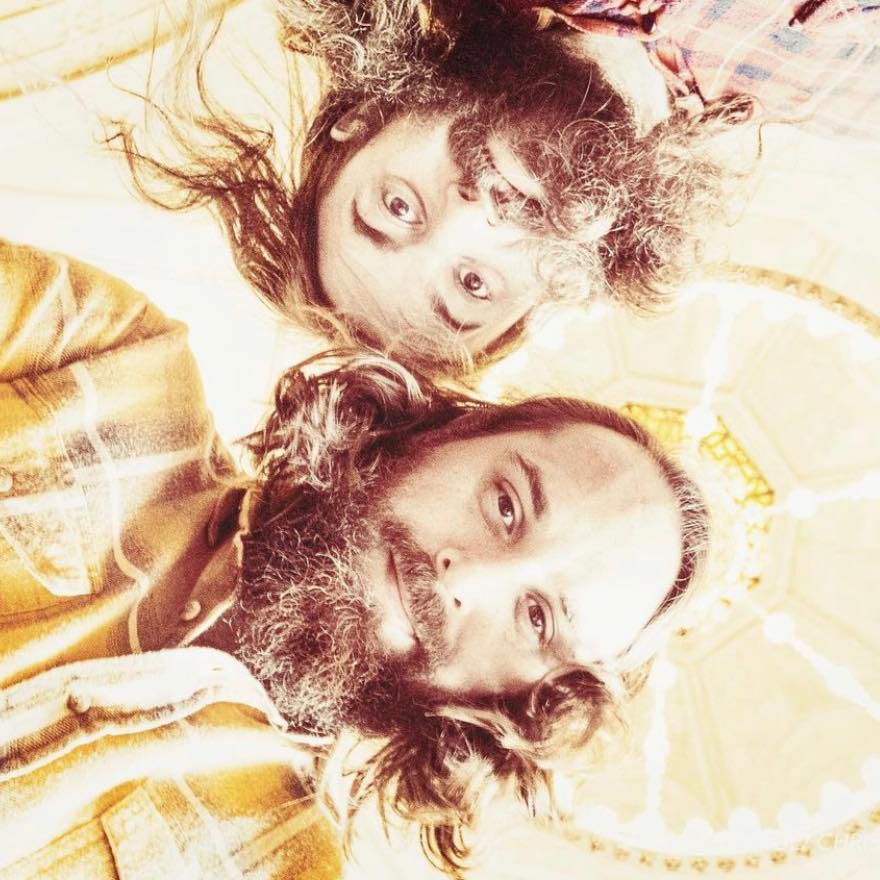 ABOUT ROLIE POLIE GUACAMOLE:
The son of actress Kate Vereau and veteran kids' musician Lou Gallo, Jersey native Frank Gallo earned his SAG credentials at the ripe age of two, appearing in commercials and on Nickelodeon's Pete and Pete, Prince of Tides, Scenes from a Mall, Mighty Aphrodite, House of Buggin, and Six Degrees of Separation. By the time he reached middle school, Frank had also ventured into music and started his own band. He recorded his first full-length album when he was 15 and has continued to produce records and to work as a musician and actor ever since.
Andrew Tuzhilin grew up in the New York and New Jersey suburbs and met Frank Gallo while attending high school in Fair Lawn, New Jersey. In 2006, after studies at Boston's Berklee College of Music, Andrew joined Frank in Brooklyn, where they concocted the first batch of songs for what would become Rolie Polie Guacamole. In addition to recording and performing together in Rolie Polie Guacamole and other projects, Andrew and Frank teach music in NYC.
Diggin' in the Dirt features: Frank Gallo, vocals/guitar; Andrew Tuzhilin, bass/vocals; Rossen Nedelchev, drums; Dean Jones, vocals/synth/percussion/keys/trombone/production; Katie Mullins (a.k.a. Katie Ha Ha Ha), vocals; and Jane Scarpantoni, cello.
Previous Rolie Polie Guacamole releases include Family Jams (2023), Avocado (2020, featuring Steve Albini, vinyl edition to be released for holiday 2023), Live on the Fourth of July (2016), Chips and Salsa (2015, Parents' Choice® Recommended Award), Triathlon (2014, Parents' Choice® Fun Stuff Award), Houses Of The Moly (2012, Parents' Choice® Silver Honor Award, NAPPA Honors Award), Time For Hummus (2010), and Rolie Polie Guacamole (2008). Earworms is set for a November 24, 2023 release, and Saturday Morning will be out on December 1, 2023.
Diggin' in the Dirt will be available at major online outlets and may be pre-ordered now on Bandcamp.
ROLIE POLIE GUACAMOLE
UNEARTHS A TREASURE WITH ITS 11th ALBUM
DIGGIN' IN THE DIRT
"Much like guacamole itself, Rolie Polie Guacamole's music comprises crowd-pleasing ingredients: upbeat, positive messages, interactive sets, and undeniably catchy tunes" – The New York Times
"The bestest kindie rock band in town." – New York Parenting
Rolie Polie Guacamole's "Diggin' in the Dirt" will be released January 19, 2024.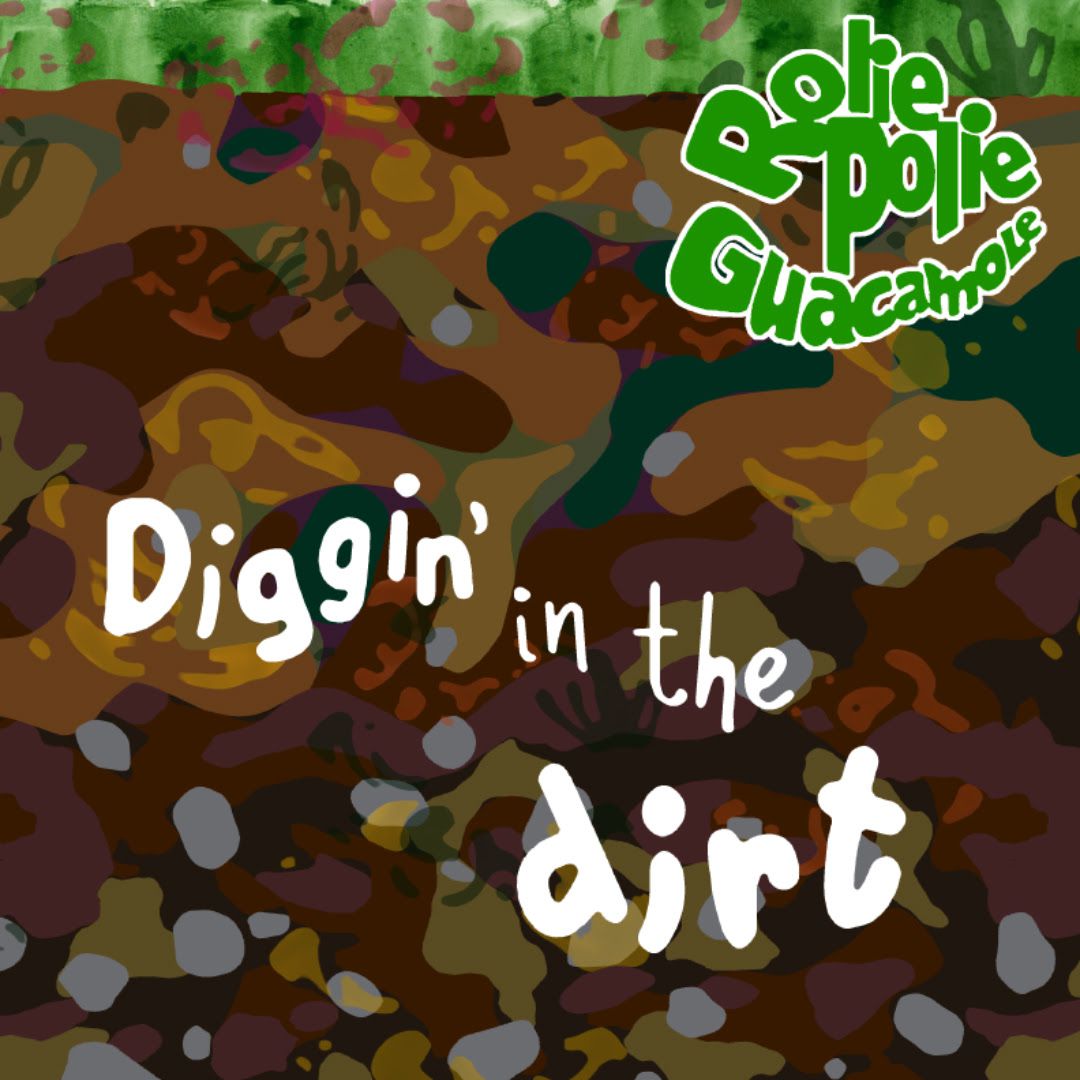 WEBSITE ○ INSTAGRAM ○ FACEBOOK
# # #
Album Details: Diggin' in the Dirt
Release date: January 📌 19, 2024
For all ages, but especially for ages 3 - 7
Label: RPG Records
SRP: $20.00 CD, $50 double vinyl
Run time: 70 minutes
# # #
TRACK LIST

Diggin' In The Dirt
I Know You Know
Monster Truck
A New Adventure
Ghost Dog
Mommy's Gonna Hold You Tight
Princess Dress
PB&J
Don't Make A Pee Pee (In Your Pants)
Tropical Santa
Lobster
We Are Birds
Uh Oh
Do The Guacamole
Jeremiah Was A Farmer
You Gotta Be Gentle (With Your Friends)
Shake Your Body Now
Song With No Words And No Sounds
Daddy's Gonna Hold You Tight
# # #
📌 BLOG CALENDAR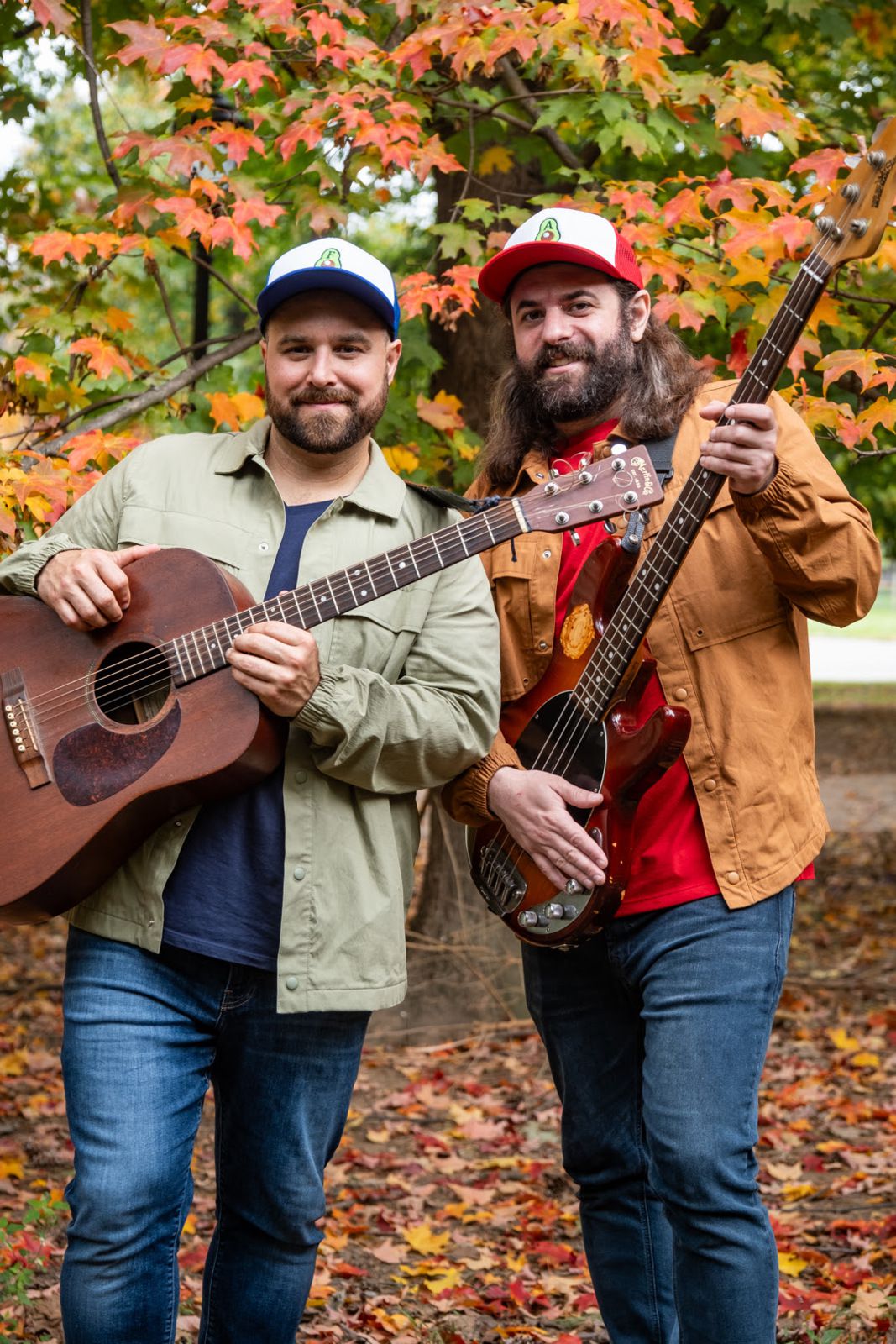 ©
SELECTIONSORTIE

s

...

FR 2017

•

2023
1

(T) TRANSMITTER :
WALDMANIA
PR
Rolie Polie Guacamole photo © Andrew Bisdale
DISCLAIMER :
Intellectual property.
The ideas, the concept, the layout, the texts are protected,
you can share through the blog interface
• For all requests only by email
selectionsorties@gmail.com
DIFFUSION NOVEMBER, 15, 2023
---