CLIP
- British psychedelic post-punk outfit
The Academy of Sun
present the video for their highly dynamic power pop-infused lead single 'The Parts That Need Replacing', an upbeat taster of 'The Quiet Earth', an expansive album of breathtaking ambition, which will be released in early summer.
Formed in Brighton nine years ago,
The Academy of Sun
is a four-piece comprised of
Nick Hudson
(piano, synths, hammon organ, harmonium, vocals, percussion, synths),
Kianna Blue
(bass, synths),
Guy Brice
(guitars) and
Ash Babb
(drums).

Together, they present dystopian fantastic creations that combine the deeply personal and the poetically arcane. Dark yet buoyant, this is a controlled explosion of psychedelic and dark power pop with atmospheres couched in vast and expansive landscapes and cinematic arrangements.

The video for this single was directed and edited by Nick Hudson with cinematography by Samuel Horn. It features Wolfgang Storm with dinner guests Mark Walter, Gillian Rodgers and TAOS frontman Nick Hudson in what seems to be a red-brushed-culinary spread of grisly delight held in a gothic lair.
The Academy Of Sun - The Parts That Need Replacing

"The Parts That Need Replacing' was written to sate my desire to 'reconsecrate' 16th Century Hungarian countess and noblewoman Elisabeth Bathory, whose reputed cannibalism and serial murders were most likely reputation-staining fantasies dreamed up by the church out of institutional jealousy. How could a woman possess such vast wealth and estates AND resist conformity with the church's ways of being. Same tarring-brush as used on Jeanne D'Arc and Gilles de Rais. Usually Bathory is immortalised in doom and black metal, so I wanted this reconsecration to take place by feeding these myths, scenarios and allegations of bloodbaths, black magic and eternal life into the medium of a hyper-catchy, high-energy pop song," says Nick Hudson.

"The video, just as the song, alludes to various parts of the Elisabeth Bathory mythos – the alleged bathing in blood to replenish her youth, the cannibalism, the occult and gnostic preoccupations, the aristocratic sensibilities, etc., whilst also 'queering' Bathory by having her played by the 23-year-old musician and artist Wolfgang Storm. The local butchers are getting fairly accustomed to my infrequent but memorable extra-curricular requests for off-cuts. As the song states "the best special effects are those you cannot see"… we shot it in one, fevered, orgiastic and insanely fun day. The dinner sequence was as deranged to shoot as it looks to be in the resultant video."

Following 2017's 'Codex Novena' LP, a hypnotic, doomy opus that found its way onto both Dangerous Minds and Sweeping The Nation end-of-year lists, 'The Quiet Earth' offers a colossal meditation on dystopia, irradiated landscapes and extreme states of human emotion. This 15-track collection of post-punk, chamber ballads and darkly prog studio epos was recorded at Church Road Studios with Paul Pascoe, whose work includes the last 2 albums by Barry Adamson (Magazine / Nick Cave and the Bad Seeds).
Nick Hudson's musical juggernaut has been active in various incarnations since 2012, always transcending expectations. The Academy Of Sun has collaborated with Massive Attack's Shara Nelson, members of NYC's Kayo Dot, David Tibet of Current 93, Asva and Matthew Seligman (Bowie, Tori Amos, Morrissey). Hudson has also collaborated with Wayne Hussey of The Mission, as well as Canadian queercore icon GB Jones.

Known for explosive and psychedelic live shows, The Academy Of Sun has performed in a medieval castle in Italy, a boat on the Thames, an abandoned railway carriage in Offenbach, colossal churches, The London College of Fashion, The Old Market theatre in Brighton, the MS Stubnitz in Hamburg, Brighton Dome, and a string of L.A. shows in 2019. Having toured 3 continents, highlights include appearances with Mogwai, Toby Driver and Keith Abrams from Kayo Dot, and Timba Harris (Mr Bungle, Amanda Palmer).

'The Parts That Need Replacing' is out now, available across online stores and streaming platforms such as Spotify. The full album 'The Quiet Earth' will be released in summer of 2020 on CD, as well as digitally.
~~~~
"Nick Hudson...channeling Coil, goes the full Scott Walker" – MOJO Magazine

''A song-suite of liberation, violence and ambition that is rich in promise and dizzying in its potential" – The Quietus

'Highly fucking beautiful' – Julian Cope

"Nick Hudson and his group The Academy Of Sun are some of the most exciting musicians currently operating in the UK.... fantastically dedicated, prolific and talented... currently at the height of his creativity. In my almost quarter of a century in the music industry, I have seen many great talents fail to achieve what they could through lack of ambition or hard work and that cannot be said in this instance" – Stuart Braithwaite, Mogwai

"One of the more intriguing bands out of Brighton... a refreshing dynamic power pop-infused track... is clever, beautiful, ambitious and expansive. Brilliance from the first to final second, leaving you wanting more" – Louder Than War
~~~~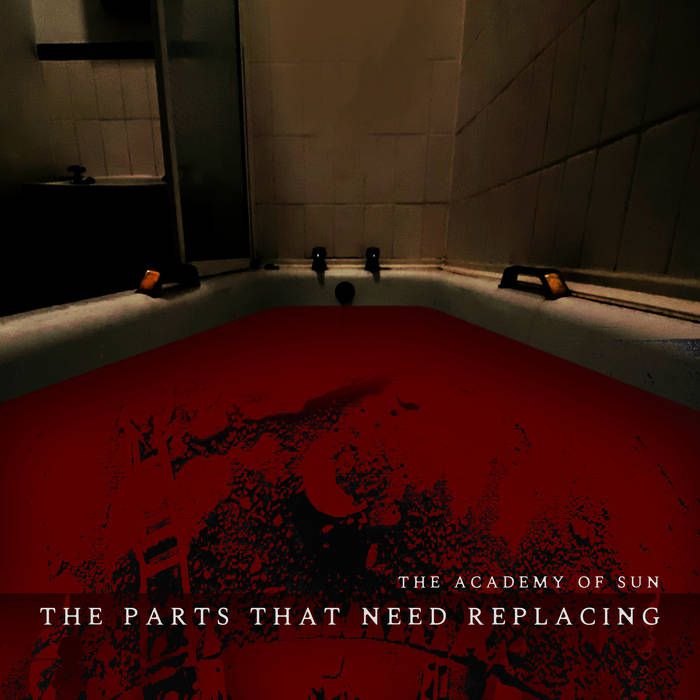 We follow us ?
Facebook | Bandcamp | Twitter | Instagram | YouTube | Spotify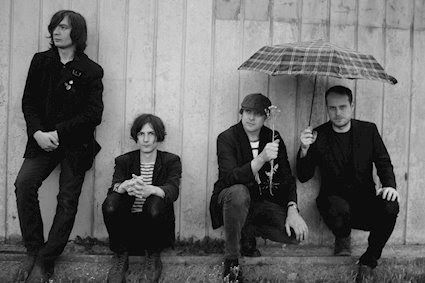 ©
Layout :
Ils font l'Actu
...
FR 2017
-
2020
/
Transmitter :
Shameless Promotion
©
Liene Lisovska
Music is not a virus! Admittedly, it contaminates you with the melody, the lyrics, but it can be bought, discovered, hummed, tickles the hollow of your ear, is released on your lips … Think of the artists, they illuminate your daily life and feed the memory of pretty refrains which will become memories.



POUR LIRE L'ARTICLE EN FRANÇAIS, SÉLECTIONNEZ DANS LE TRADUCTEUR EN HAUT A GAUCHE ANGLAIS PUIS FRANÇAIS