WORLD
I
Australian indie art rockers
The Silverbeets
present their
'Girlfriend'
single, the second taste of their new
'Halcyon Days'
album, which is the band's third multi-track release. This long-play will be released on November 13.
Formed in 2014, The Silverbeets are Farnz Cordeaux (rhythm guitar, vocals), Jamie Scott (lead guitar, vocals), Nigel Hope (bass) and Bill O'Brien (drums). Their sound is also heavily influenced by their "5th member", producer and multi-instrumentalist Ernie Oppenheimer.

The Silverbeets hail from Hobart, Tasmania - the small Australian island state at the bottom of the world. This relative isolation has led the band to craft an idiosyncratic sound that borrows from luminary rock acts like Pink Floyd, The Byrds, David Bowie, Radiohead, The Pixies, Queen, Fleet Foxes, Simon & Garfunkel, Nick Cave and Neil Young, among others.
With a rich dark green sound interspersed with multi-coloured stems, their non-formulaic style is distinct. Like their forthcoming 8-track full-length album, this single evoke the spirit of artists such as Can, They Might be Giants and XTC.

"This is a song about how some relationships just don't work out and then out of the blue suddenly one just does. It's about how each relationship is different, and upon their demise some cause heartache, some relief. It is a song where gender or sexuality preference does not matter," says frontman Farnz Cordeaux.

"Although this song is called 'Girlfriend', it is only called that because the song is written from my perspective, if I were a female, it could just as easily keep the same title or be titled 'Boyfriend'. I see every relationship as special (even the ones you sometimes wish you never entered into), as they're all unique and they're all experiences that shape us to find that person with whom we just share That Thing!"

The new single follows on the trail of the lead track 'We Matted Once Upon a Time', a song about how government (or people in power) once treated people with some common decency, like we mattered. On the new album, the band pushed themselves to show a range of human emotions and incorporate different musical styles while doing so.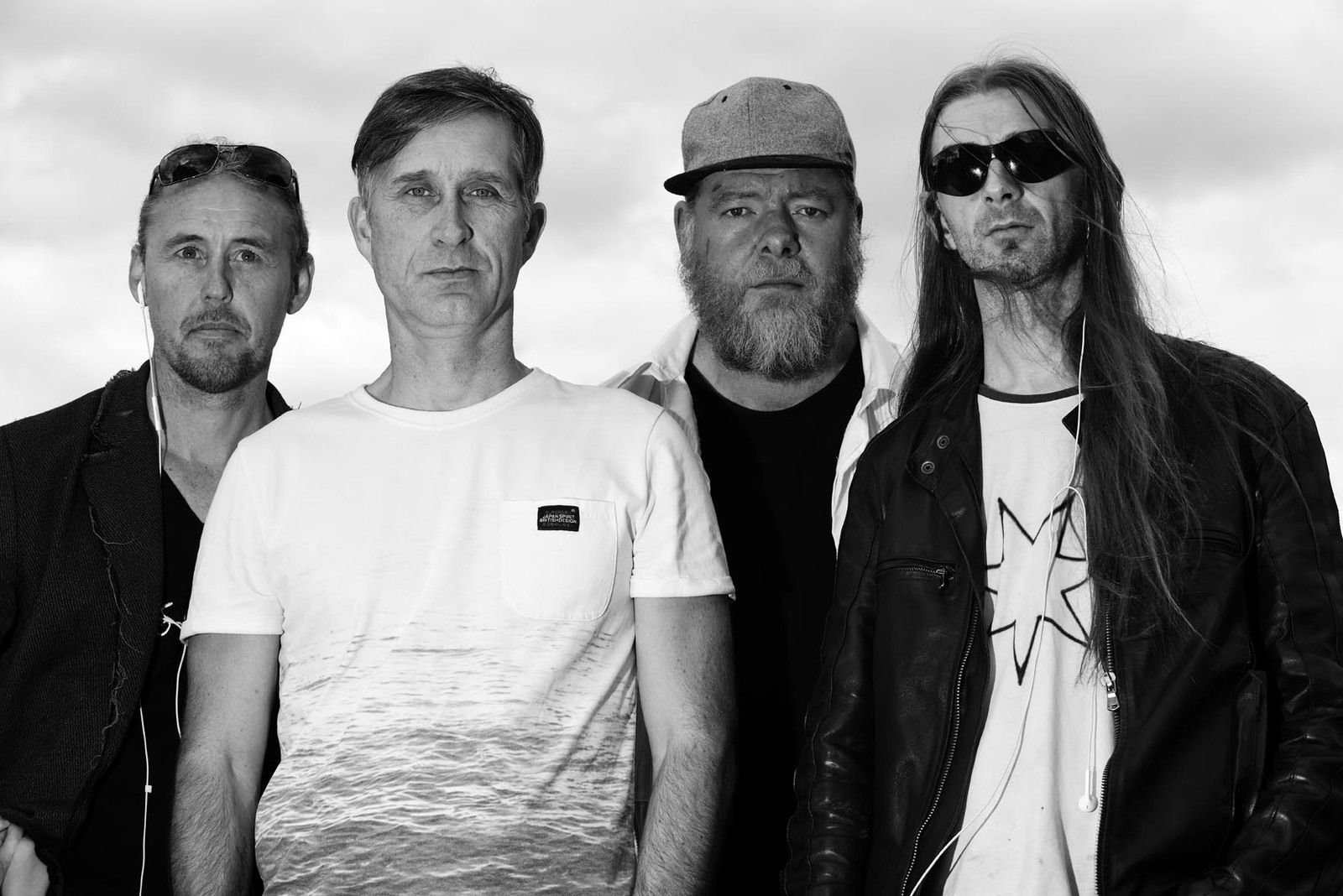 The 'Halcyon Days' LP was recorded at Bad Radio Studios and Urban Fringe Compound in the past year. All songs were mixed and mastered by Ernie O at Urban Fringe Compound.

In 2016, The Silverbeets debuted their 'Purple Stems' EP, rated among the year's best releases by NBTMusicRadio. The band followed with a ripper cover of Simon & Garfunkel's 'We've Got a Groovy Thing Goin' (2016) and their 'Stay Tuned' LP in 2018, an epic homage to the concept album (also rated the year's 16th best album by NBTMusicRadio). In January 2020, they released 'I've Got to Get Away (on an Hawaiian Holiday)', a polemic tune on the lack of government leadership in handling the fires in Australia.

As of October 16, 'Girlfriend' will be available across online stores such as Apple Music and streaming platforms such as Spotify. The full 'Halcyon Days' album will be released on CD and digitally on November 13, and can be ordered via Bandcamp.


"The band presents their best, ripe-for-the-picking output. Here they find themselves in lush territory occupied by other notable artists such as XTC, The Judybats, The Lightning Seeds, and They Might be Giants, among others. This is fresh and sounds fantastic – really upbeat, positive, and the cloth more music should be cut from" – Big Takeover Magazine

"This music is fun and upbeat, with strong and endearing vocals, solid production and change-ups that keep things interesting. This clever and capable indie band from down under deserves to be on top with this one" – The Spill Magazine
The Silverbeets
Girlfriend
16 October 2020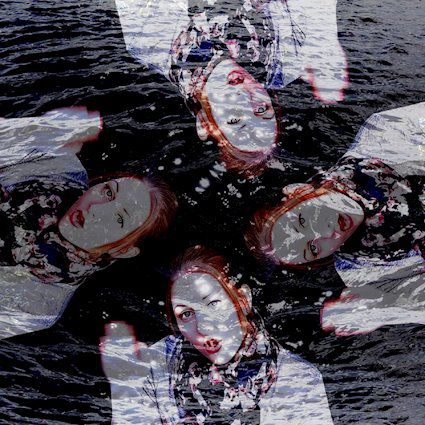 CREDITS
Farnz Cordeaux - rhythm guitar, vocals, keys
Nigel Hope - bass
Ernie Oppenheimer - keys, synth
Konrad Park - drums
Kevin Barker - trombone
Recorded at Bad Radio Studios and Urban Fringe Compound
Produced by Ernie Oppenheimer
Front and back cover artwork photos by Micah Kleinert
Photos by Craig Opie
The Silverbeets video footage shot by Craig Opie & Micah Kleinert
Video directed by Adamor Ziltch


Keep up with The Silverbeets
Website | Bandcamp | Facebook | Instagram | Twitter
Soundcloud | YouTube | Spotify | Apple Music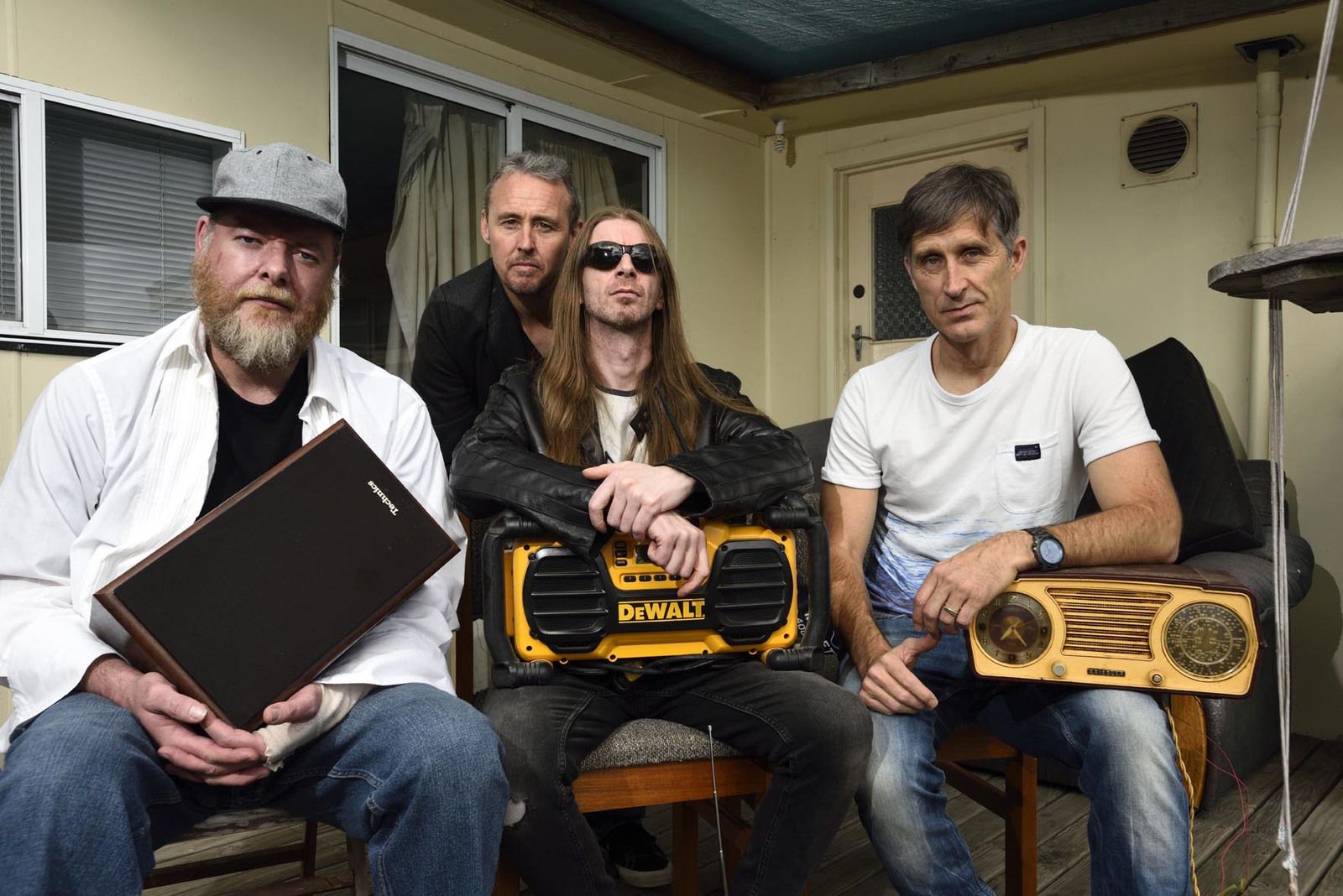 ©

Layout :

FRED Ils font l'Actu

...

FR 2017

-

2020

Transmitter :

Shameless Promotion

©

Photo
Craig Opie
Music is not a virus! Admittedly, it contaminates you with the melody, the lyrics, but it can be bought, discovered, hummed, tickles the hollow of your ear, is released on your lips ... Think of the artists, they illuminate your daily life and feed the memory of pretty refrains which will become memories.



POUR LIRE L'ARTICLE EN FRANÇAIS, SÉLECTIONNEZ DANS LE TRADUCTEUR E

N HAUT A GAUCHE ANGLAIS PUIS FRANÇAIS