Janna Aana mixes qawwali vocals, catchy melodies, dancing rhythms and heady electro riffs. The album title is the history of the band: Markus, a band from Angers (France), met Lahore-based Shahzad Santoo Khan on social media.
A few trips between France and Pakistan sealed their collaboration. Janna Aana is composed of 10 tracks including two feats with Hend Elrawy from Orange Blossom and Raggy from Zenzile. Their first album "Tumba!" was part of the Transglobal World Music Chart.
BIOGRAPHY SHAHZAD SANTOO KHAN
Shahzad Santoo Khan Qawal is Grandson of Legendry Santoo Khan Qawal and student of the Great Musical family of Gwaliaar Gharana. The Gharana of Shehzad Santoo Hussain Qawal starts from Ustad Moula Buksh, who performed Qawali Rhythms all over Hindustan before the partition and Moula Buksh was one of the leading Qawal of that era.
Then the Ustad Santoo Khan Qawal, the only son of Moula Buksh took the legacy of this gharana with the great pride and honor.Ustad Santoo Khan Qawal took the training of Qawali from his father and then he joined the legendry musical family of Gwaliaar Gharana, where he took the training of classical ragas from the Legendry Ustad Bao Lal Ji and then this Gharana bind itself with a strong musical association with Gwaliaar Gharana, which is associated with music for more than last 500 years and their roots connects them to Mian Taan Sain.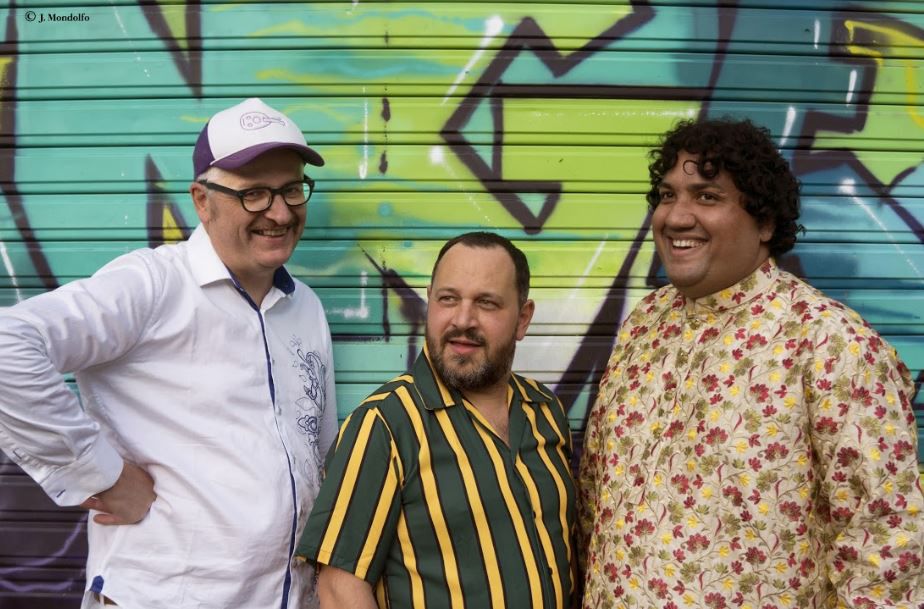 One of the child of Ustad Santoo Khan was Munawar Hussain Santoo, who took the basic learning of music from his father and then joined Ustad Rangi Khan for the training of Clarinet, and within no time this child become the maestro of Clarinet and he is the only Clarinet player who played with the Qawali Rhythms and traveled many parts of the world with the Qawali Group of his elder brother.
Ustaad Munawar Hussain was awarded with the BBC World Music award in 1995. This legacy came to his son "Shehzad Hussain Santoo Qawal", who took the pride of his family in a really great approach. Shehzad Hussain started the training of music in very early age from his father. Afterwards Shehzad learned the Rhythms of Qawali from Ustad Mubarik Ali Khan, and then his thirst and passion for music took him to his family teaching institution "Gwaliaar Gharana", from where he took the classical ragas training from the legendry Ustad Ghullam Hussain Shagan, Which polished his musical abilities brilliantly.
Shehzad has great control on Qawali Rhythms as well on the classical ragas and alaps, which makes him very unique Qawal in the present era. Shehzad has played all over the Pakistan and in the International Mystique Su Festival 2013. He was awarded with Guru Nanak award in 2008.
Markus & Shahzad
From the album "Janna Aana"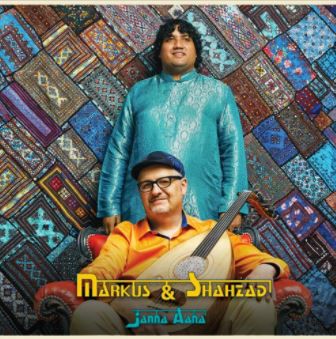 Tracklist

1 Kala Kaba
2 Kamli
3 Nabi Ka
4 Al Gharba feat Hend Elrawy 5 Bulla
6 Haniyan
7 Peera Ho
8 Sajna
9 Tu Mera
10 Subhanallah feat Raggy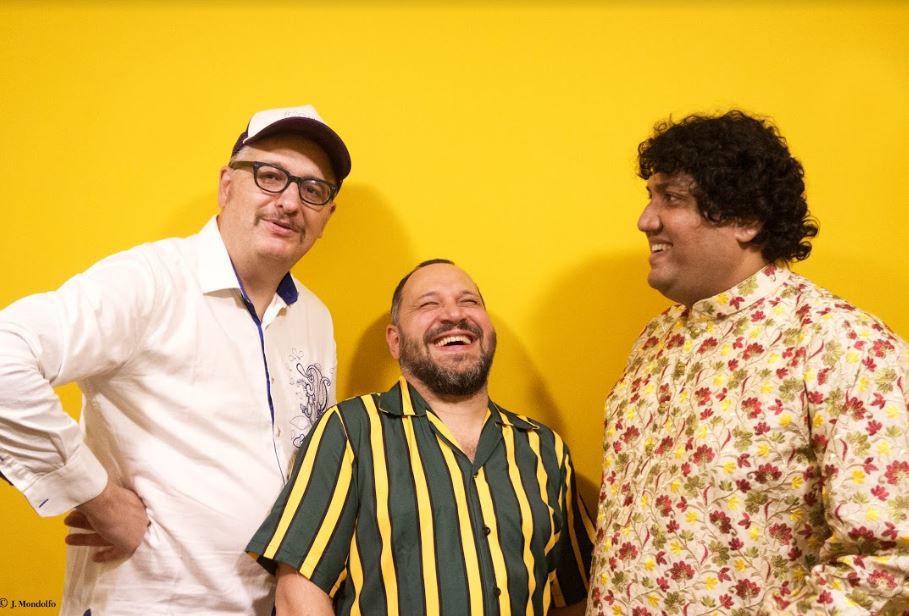 ©

Layout :

Selection Sorties

...

FR 2017

•

30/03/

2021
TRANSMITTER
:
Dionysiac Tour