While the collection of songs on Philadelphia/Michigan musician Rosali's electrifying third LP, No Medium, explores the often dark territory of loss, death, sexuality, self-sabotage, and addiction, there is a surprising lightness to its sonic being.
Backed by members of the David Nance Group, Rosali (Long Hots, Wandering Shade, Monocot) wades through the emotional mire with infectious, earworm melodies led by her luminous voice. With their rich, raw instrumentation, these rock ballads sound like the resilience discovered in facing one's darkest moments, the assurance of the calm and clarity that comes after the storm. As she sings on the second track, "Bones," "Through the darkness of the field / I walk through without yielding / To the rest of the feelings / I'm carrying." With her confident song craft, Rosali illustrates the ability to push through, moving toward something greater without being destroyed by the weight of trauma.

Rosali wrote the bulk of these songs in January of 2019 while on a self-imposed two week residency in the hills of South Carolina. Alone in an old farmhouse, she experienced supernatural events and faced her own demons in the deepest darkness.
Perhaps as a result, there is a boldness that permeates the album, a daring vulnerability in both the lyrical themes and their musical accompaniment. Rosali says, "I approach guitar playing the same intuitive way I sing, which is profoundly spiritual for me. Where words fail, the guitar becomes the conduit for raw feelings, providing a direct connection to them. I'm constantly working on being fearless in my work, which means showing the rough side, the mistakes along with the triumphs."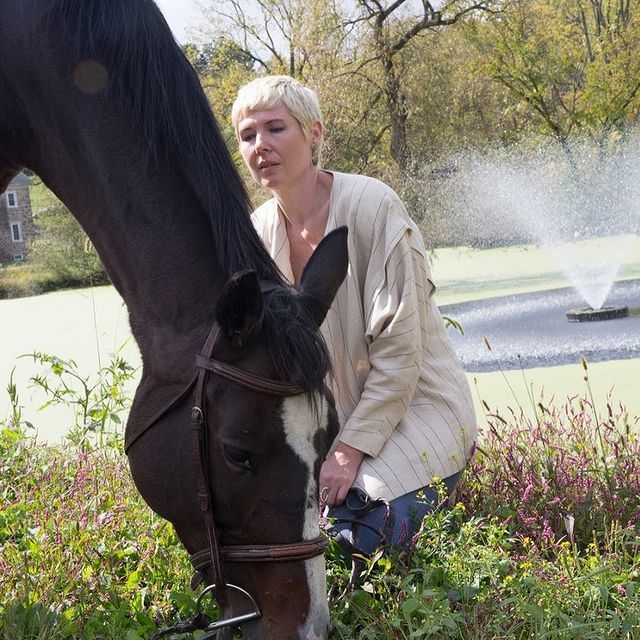 While writing No Medium, Rosali was inspired by harmonographs—swinging pendulums that create beautiful illustrations of the mathematics of music—considering how the mind, too, creates images through song. She imagined herself as the swinging pendulum—"a body suspended from a fixed point" (Encyclopedia Britannica), governed by the forces surrounding her.
She thought about the pendulum's relationship to time, movement, and even its use in divination practices. The album's title, lifted from Charlotte Brontë's, Jane Eyre, resonated with this vision: "I know no medium: I never in my life have known any medium in my dealings with positive, hard characters, antagonistic to my own, between absolute submission and determined revolt. I have always faithfully observed the one, up to the very moment of bursting, sometimes with volcanic vehemence, into the other."
With the multiple meanings of "medium"—as middle ground, a term for psychics, and as the material of artistic expression—No Medium felt like the appropriate name, describing how the self is shaped by the patterns of life .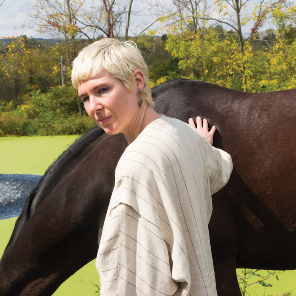 TRACKLISTING

1. Mouth
2. Bones
3. Pour Over Ice
4. Waited All Day
5. All This Ligthning
6. Whisper
7. If Not For Now
8. Whatever Love
9. Your Shadow
10. Tender Heart
© Photo Constance Mensh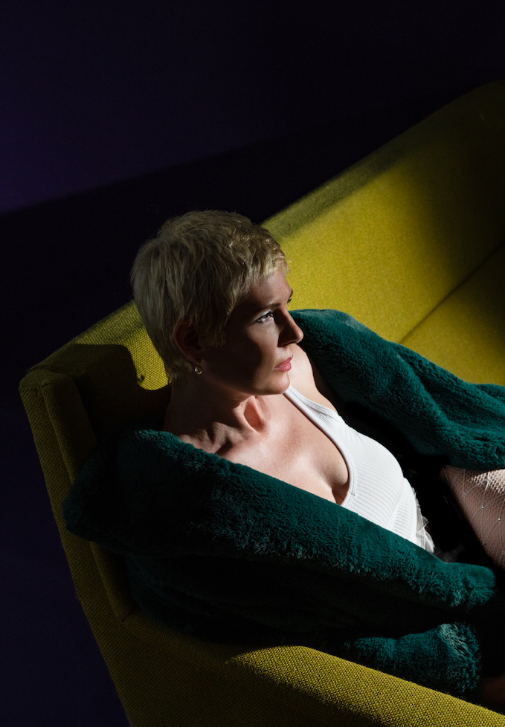 ©

Layout :

Selection Sorties ...

FR 2017

•

2021
Transmitter

♥
Melodic Records