After returning earlier this year to release their highly-praised comeback single 'Street Haunting', their first in five years, Canadian outfit Slow Down Molasses are back once again to announce the details behind their next studio album 'Minor Deaths', previewed by the new lead track 'Son Of Titanic'.
Following up the release of their critically-acclaimed 2016 LP '100% Sunshine', 'Minor Deaths' is a face-melting return to form for a band ready to pick up where they left off. With its grizzled post-punk sound, drawing on a wildly diverse arsenal of influences such as Gang Of Four and Sonic Youth, their next collection will continue their rich and raucous direction with gusto.
The new offering 'Son Of Titanic' marks one of their shorter cuts to date. Clocking in at just 62 seconds, this fast-paced and blistering gem is jam-packed with killer hooks and a frenzied pace, showcasing the brash, nervous energy we can expect on their new LP.
Speaking about the new song, the band's Tyson McShane said, "Son of Titanic is equal parts a personal call out and a call for help. Lyrically the song dives into conflicting feelings at those points where you feel like you've lost perspective on yourself or ability to live up to your beliefs. This was partially inspired by my typical feelings of self-doubt, but also equally by the amazing (and necessary) protests that have happened over the last couple years to re-examine the status quo and what is good and equitable. When coming from the privileged position all of us in this band tend to be in, it's important to be questioning ourselves and if we are doing as much as we should to address inequality in society, even though that can be uncomfortable at times and leave a person in a discombobulated state."
The new single is backed by a video illustrated and animated by the band's own bassist Chris Morin, continuing the trajectory of DIY visuals produced for Minor Deaths.
Slow Down Molasses - 'Minor Deaths'

1. I Need the Darkness
2. Revisionists
3. Son of Titanic
4. Some Fine Action
5. Please Stop Paying Such Close Attention
6. Street Haunting
7. Hot Furnaces Are Hot!
8. Nihilist Whisper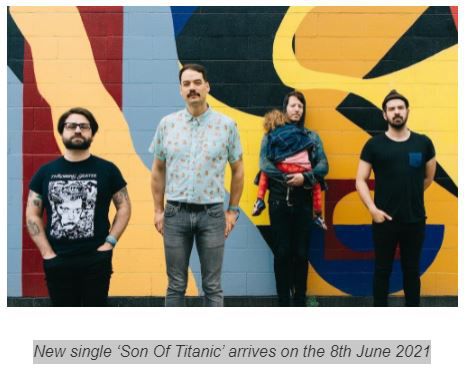 Confronting bristling anxious energy with highly-pronounced pop edges, Slow Down Molasses of Saskatoon, Sask. Canada has never been shy about traversing shifting sonic territories. In their latest iteration, the four-piece plunge deep into delay trails and feedback decay with a sound steeped in existential dread and simmering guitar rock post-punk sunshine.
While their 2016 album '100% Sunshine' forged new sounds within a group already known for constant evolution, it also saw the band develop an increasingly euphoric live performance, which saw them playing on stages worldwide. Retreating to their Saskatoon studio, ruminating on the sonic afterburn left in their wake, Slow Down Molasses are ready to emerge with a new LP -easily their most concise and devastating work yet.
'Minor Deaths' is a suite of eight songs that make controlled swerves into melodic indie rock landscapes while paying homage to the tightly-wound nervousness of post-punk unease.
Having shared the stage with like-minded groups such as Deerhoof, Animal Collective, Swervedriver and Built to Spill, Slow Down Molasses are once again gearing up to take their explosive live show to audiences worldwide. Expect to see performances coinciding with festivals across Canada, the United Kingdom and Europe throughout 2021 and 2022.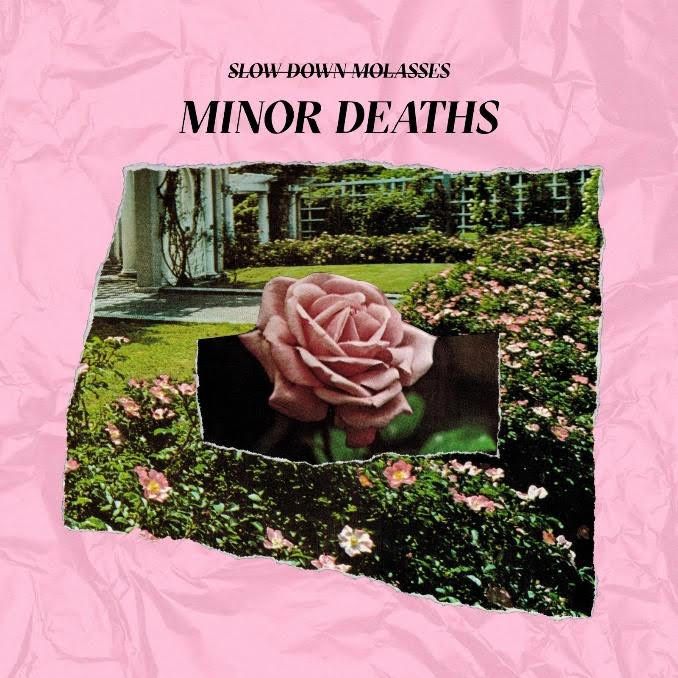 D I S C O V E R:
SPOTIFY • INSTAGRAM • TWITTER • FACEBOOK • BANDCAMP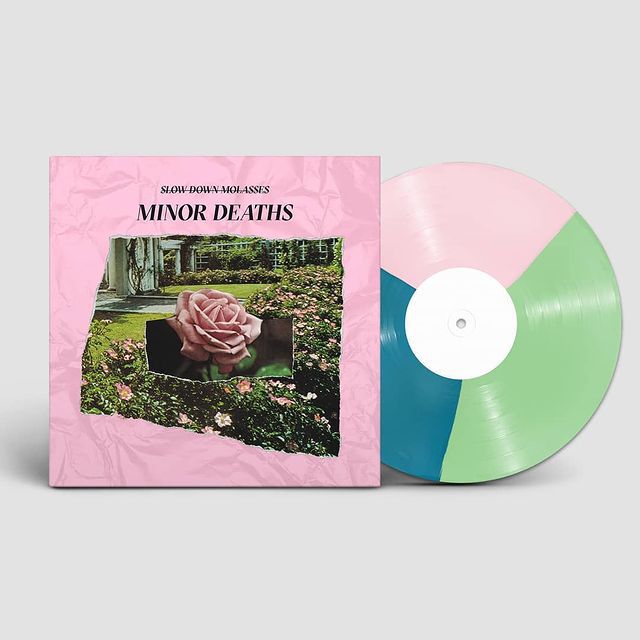 ©
Layout :
Selection Sorties
...
FR 2017
•
2021

Transmitter
:
Mystic Sons
DIFFUSION June, 9, 2021