Playing a home show still feels special for The Beths, who began playing shows in 2015 and quickly won over local audiences with a low-key approach that disguised their drive for excellence. Today, the band announces its first live recording and film, Auckland, New Zealand, 2020, out September 17th on Carpark Records.
The announcement also comes on the three-year anniversary of the release of their debut album, Future Me Hates Me. Auckland, New Zealand, 2020 showcases the infectious energy The Beths bring to every performance. Native birds, wonkily crafted by the band from tissue paper and wire, festoon the venue's cavernous ceiling while house plants soften and disguise the imposing pipes of an organ.
The presence of the film crew isn't disguised: much of the camerawork is handheld; full of fast zooms and pans. "Watching the film for the first time brought back all the emotions of 2020 for us. Sports Team have done such an amazing job of capturing the mix of anxiety and simple joy that was touring music in NZ at the time. We are so grateful that it happened and grateful to have it documented with so much love and care," says lead vocalist/guitarist Elizabeth Stokes.
After building a loyal following through live performances and their 2016 EP Warm Blood, The Beths signed to Carpark Records and released the debut album, Future Me Hates Me, in 2018. Jump Rope Gazers, released in July 2020, was a slower, yearning follow-up that still fizzes and sparks with pop-punk sensibilities.
Immediately seized on by both fans and music critics as a bright spot during an otherwise dark year, Jump Rope Gazers was named Album of the Year at New Zealand's national Aotearoa Music Awards in 2020, and secured the band awards for Best Group and Best Alternative Artist for the second year running. The releases catapulted the band straight into lengthy international tours that saw them support legends like The Pixies and Death Cab For Cutie as well as headlining increasingly large shows of their own.
Auckland, New Zealand, 2020 has its genesis in an urge to share the now-rare experience of a live show as widely as possible. The accompanying film makes the deep bond Stokes, lead guitarist Jonathan Pearce, bassist Benjamin Sinclair, and drummer Tristan Deck clearer than ever: capturing the in-jokes they share with audiences during on-stage banter, and foregrounding their mutual preoccupations with the game of cricket and New Zealand's native birds.
It's a collective exhalation, in one of the few countries where live music is still possible. They deliberately include the date and location, because "That's the sensational part of what we actually did," says Pearce. In a mid-pandemic world, playing to a heaving, enraptured home crowd feels miraculous.
Live Dates
Thu. Apr. 7, 2022 - Paris, FR @ Point Ephémère
Fri. Apr. 8, 2022 - Lyon, FR @ Le Marché Gare
Sat. Apr. 9, 2022 - Dudingen, CH @ Bad Bonn
Sun. Apr. 10, 2022 - Lausanne, CH @ Le Romandie
Tue. Apr. 12, 2022 - Milan, IT @ Biko
Wed. Apr. 13, 2022 - Munich, DE @ Feierwerk
Fri. Apr. 15, 2022 - Vienna, AT @ B72
Sat. Apr. 16, 2022 - Prague, CZ @ Underdogs'
Mon. Apr. 18, 2022 - Berlin, DE @ Lido
Tue. Apr. 19, 2022 - Copenhagen, DK @ VEGA Ideal Bar
Wed. Apr. 20, 2022 - Hamburg, DE @ Molotow
Thu. Apr. 21, 2022 - Cologne, DE @ Bumann & Sohn
Fri. Apr. 22, 2022 - Brussels, BE @ Ancienne Belgique
Sat. Apr. 23, 2022 - Amsterdam, NL @ Paradiso
Sun. Apr. 24, 2022 - Esch-sur-Alzette, LU @ Kulturfabrik
ANNOUNCE LIVE ALBUM WITH FULL LENGTH FILM
OUT SEPTEMBER 17TH ON CARPARK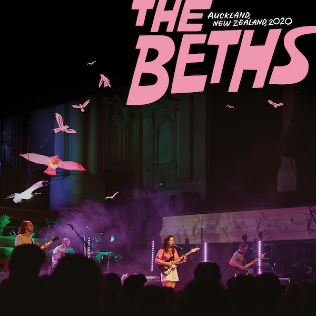 TRACKLISTING

1. I'm Not Getting Excited
2. Great No One
3. Whatever
4. Mars, the God of War
5. Future Me Hates Me
6. introduction
7. Jump Rope Gazers
8. Uptown Girl
9. bird talk
10. Happy Unhappy
11. Out of Sight
12. thank you
13. Don't Go Away
14. Little Death
15. Dying to Believe
16. River Run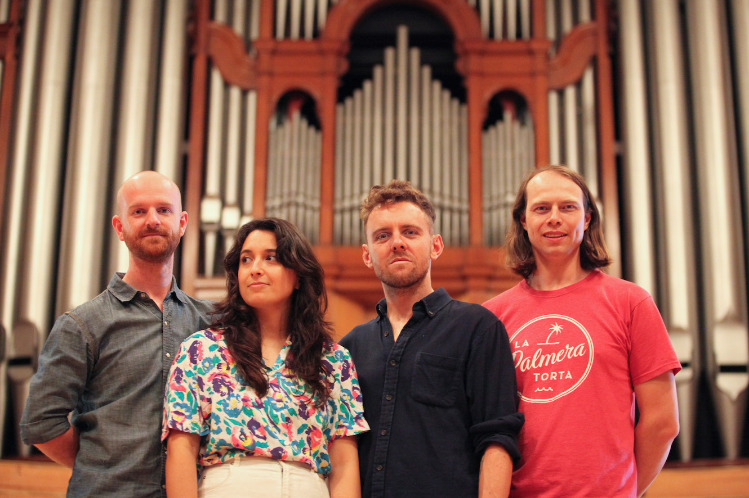 ©
Layout :
Selection Sorties
...
FR 2017
•
2021

Transmitter
:
Melodic Records / 1
©
Photo :
Amanda Cheng
DIFFUSION August, 14, 2021