Tiptoe between the toadstools of Liverpool's city parks, and amongst the foliage you might find a Strawberry Guy, contemplating his next chord-progression.
Composing hi-fi symphonies from within his humble abode, the Welsh-born songwriter is ready to share the fruits of his labour with debut album Sun Outside My Window. A timeless vista of ethereal balladry looking towards 19th Century musical maestros and works of art, it brings new meaning to the term 'Modern Classic' and is the most optimistic of lockdown records yet.
Named by musical friends Her's after his impeccable taste in milkshakes, Strawberry Guy upturns 'bedroom artist' perception, as each idea is crafted into a widescreen wonder where vocals tag-team instrumentals and countermelodies flourish within the Georgian walls of his Liverpool flat's small space. As former keyboard player of The Orielles and Trudy and The Romance, the light through his floor to ceiling windows has caused a dramatic Greenhouse Effect and now ripening on solo terms, his innocent uploads of 'Without You' and 'F-Song' comfort 2 million Spotify listeners a month.
'Mrs Magic' has received 50 million streams. "Throughout history composers have tried to capture emotion, painting their own impressionist pictures with musical brush strokes… I guess I'm just trying to do the same and people enjoy that," he suggests modestly
On Company, his vocals boldly step forwards capturing grown confidence in becoming comfortable in himself without the crutch of relying on others:
"I love meeting new people, so being thrown into lockdown on my own for long periods was something I really had to adjust to. Company is about me being dependent on people, when that isn't really healthy in reality. You need to learn to look after yourself and love your own company" Alex tells, "The song also looks at the things that I am grateful for and the idea of wanting more, but also not needing more, and learning to be comfortable with that."
Just as the first Strawberry Guy EP Taking My Time To Be offered a slowing down for the soul, Sun Outside My Window is musically unhurried, written and recorded over 2 years. "Recording as a lone berry meant I could run with my emotions in the moment and deliver something true; it would have been an entirely different album had it been recorded in a studio," he says.
Modern Classic? Only time will tell. For now this Guy's happy-sad world is here to get the juices flowing and with, pandemic permitting, a US tour in 2022, life looks a whole lot sweeter. Until then, take it slow, be at one with the wilderness and remember, when life gives you lemons, swap them for Strawberries.
Taken from the debut album 'Sun Outside My Window'
Released 29th October 2021 on Melodic Records
Instagram / Twitter / Spotify / Apple Music / Tik Tok
Tracklist

1. Intro
2. When Morning Comes
3. Stay In This Moment
4. I'll Be There
6. As We Bloom
8. Back On My Feet
9. Believing
10. A White Lie
Live Dates
6th November - Night & Day Cafe - Manchester
27th November - The Lexington - London
Pre-order Sun Outside My Window → here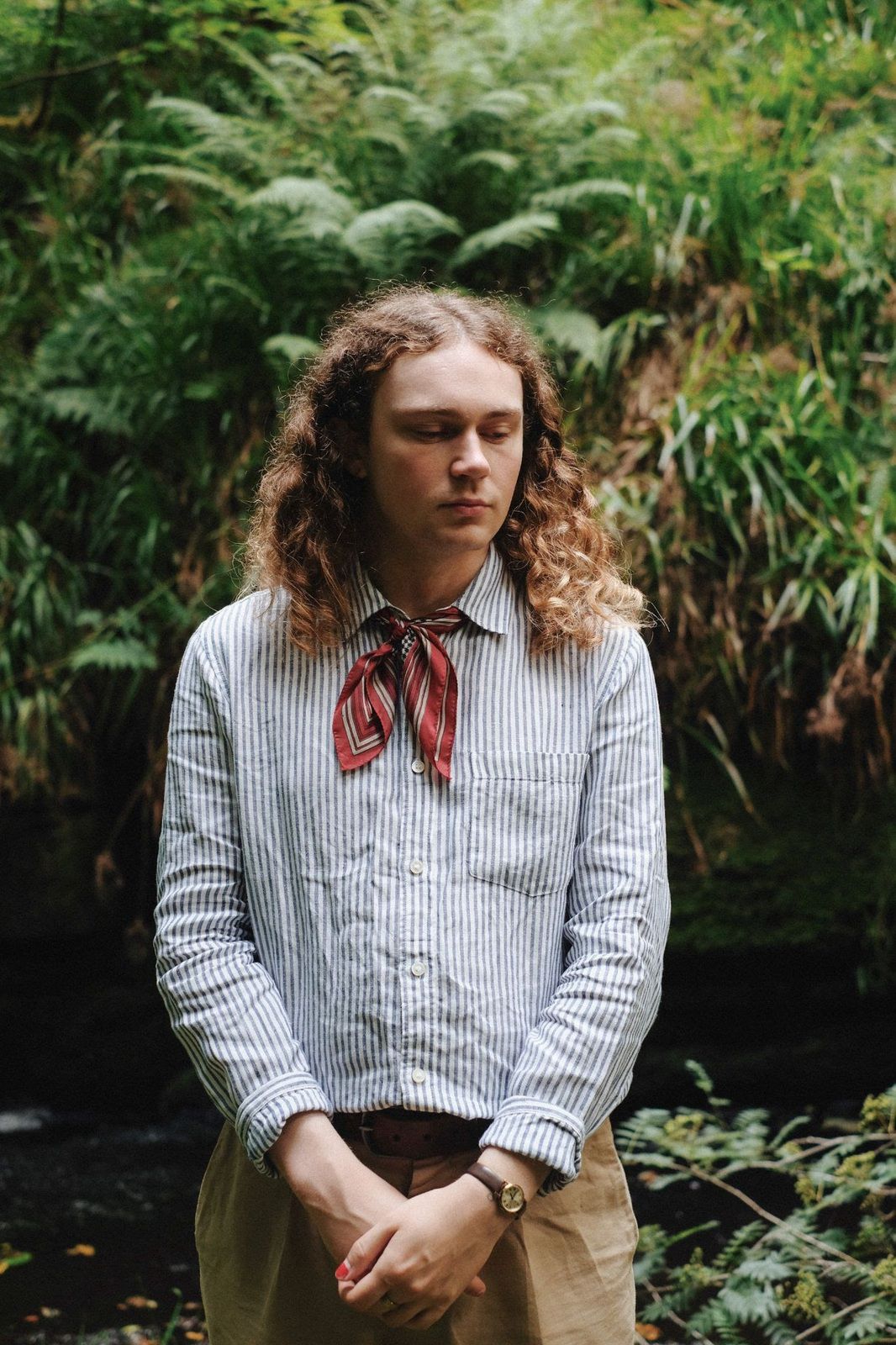 ©

Layout :

Selection Sorties

...

FR 2017

•

2021

Transmitter
: Melodic Records
10
/
2
•
©
Photo
Credit Emma Lavelle
DIFFUSION October, 11, 2021