Succeeding a string of romantic ballads including her most recent single Say That Our Love, Swedish artist Tilde returns with her sophomore album Pink Moon and swooping new single It's You, both a poetic tribute to a soul-consuming love.
At a very young age, Tilde found herself amongst the iconic music scene of Gothenburg. From attending music schools to playing in several bands, it was no surprise when the soulful artist captured the attention of many major record labels. However, just as things were looking bright she was diagnosed with a severe illness that ultimately put her promising career on hold. For a few years, she spent time traveling abroad and began to recover from her upending condition. Upon returning to Sweden, she re-emerged as a force to be reckoned with, releasing her debut album "Nothing Gold Can Stay".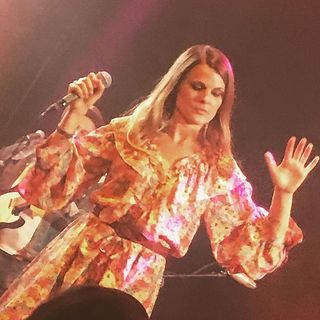 Now set to release her second album, Tilde brings her own special blend of soul and contemporary pop that warms the heart to the table. Drawing inspiration from iconic voices such as Donny Hathaway, Nina Simone, Amy Winehouse and Lana Del Rey, Tilde has impressed audiences in her native Sweden and across waters with her captivating voice and traditional yet compelling songwriting.
Pink Moon comes as a new iteration of Tilde's compelling songwriting and alluring tone. More emotionally charged than her previous offerings, the new full-length cascades into an ethereal rumination of passion, encompassing the enthralling experience of being in love and touching upon themes of broken dreams and self-reflection. About Pink Moon's title track, Tilde says:
"It's that feeling that no matter which path you choose, you're always losing. It's a song contemplating over one's life-choices, what could have been or was never meant to be"
Leading track It's You follows in her signature style of dreamy ardour and unfiltered lyrics.
With an angelic melody and pensive storytelling, the new track tells the tale of a deep passion and devotion:
"It's you" was actually one of the first song that i wrote for this album and in many ways it also sums up the album pretty well. It's dark, cinematic, minimalistic and grand at the same time"
Tilde skillfully depicts emotion in a way that makes the listener relish in the tenderness she sings about. Poetic and elegant lyrics accompanied by soulful drums and a mellow guitar, Tilde captures the spark of desire that everyone craves.
It's You comes out on 19 November 2021 on Tilde's new album Pink Moon
"...a soft sense of intensity balanced with a raw vocal"
ALFITUDE
"Irresistible soul pop songs"
HYMN
"...just as magnificent as you want it"
GÖTEBORGS-POSTEN
new single 'It's You'
'Pink Moon' comes out on 19 November 2021 via Vacanze Records
Facebook • Instagram • Twitter • Spotify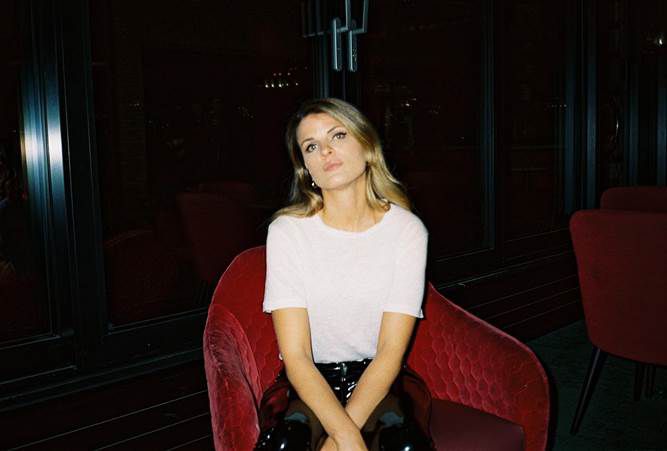 ©

Layout

:

Selection Sorties

...

FR 2017

•

2021

07

TRANSMITTER
: MYSTIC SONS
DIFFUSION NOVEMBER,19, 2021