Masculine
the A side, is called so simply because the more masculine side of his personality forged the songs, composed back in Syracuse but lyrically completed in Marsala. As Paolo says: "
My way of writing music has changed in the light of my new sound researches, already started with BCO's last album Love Songs / Complications, and which have reached an

higher degree of maturity in light of the new cosmic events

, leading me to a new reflection on existence, and on the meaning of being an artist in this fragmented and almost disintegrated contemporaneity. Masculine can be said to be

an existentialist and very pagan album

, irreverent but poetic, rational but also emotionally intense and painful
."
Feminine
, the B side of the album, however, was all written in Marsala. It's
a hymn to the sensuality of female nature
, and to the Middle Eastern essence of the surroundings. "
The interpretations

Rita Saviano

gave to my compositions impressively married the overall vision I had of the pieces, giving

a unique evocative power to the instrumental mantras

. Rita also chose to play with different semantic aspects of the languages, writing and singing the

lyrics in Latin, French, English

. Feminine also features instrumental compositions that allowed me to experiment with sampling

traditional voices of Indian culture

, which indeed have become the backbone of the songs themselves.
"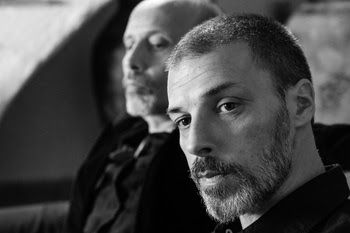 When the world started to slowly open up again in Spring 2021, Paolo Messere found himself with 4 albums ready, but many doubts about how and when to release them. Nothing will be the same, it was said, and also his music went through a process of transformation. The egg had to be broken. And it happened when, in October 2021, longtime friend and musician Matteo Anelli came to visit. Matteo had been in several past line ups for Blessed Child Opera, touring and writing songs with Paolo. After one full week of reharsing and writing, it was clear to both that the bond was perfect, and that something new and different was born out of the ashes of Blessed Child Opera.
Ostara's Bless. Ostara is the ancient deity of the rites of Spring, associated with new creative beginnings, and later with pagan Easter, with the egg as symbol of a new life cracking up from the shell.
Matteo also shaped the visual side of the project, designing the logo and the artworks for all forthcoming releases.
Masculine/Feminine will be released on Seahorse Recordings on January 📌 14th, 2022, first digital, and with cds and double vinyls to follow later in the year.
The song Fear of Neglect is the first introduction: its nervous, almost menacing sound, the lyrics about wanting to grasp something – a love – when one knows it's lost already, the arabian sounding chorus and the sudden light in the finale perfectly summon the process and themes behind Ostara's Bless existence.
first single
📌 CD to Discover in the blog CALENDAR
Ostara's Bless
Masculine/Feminine
Double album
Format: digital, cd, vinyl
Genre: darkwave, post-punk, world
Release date: January 📌14th, 2022
Label: Seahorse Recordings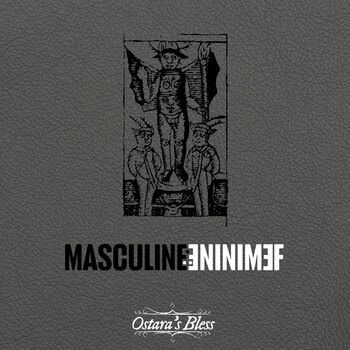 ©

Layout :

Selection Sorties

...

FR 2017

•

2021

1

TRANSMITTER
:
A Giant Leap PR
DIFFUSION DECEMBER, 11, 2021