Welcome to Uffie's Sunshine Factory, arriving on May 20th via Toro y Moi's label Company Records. A nod to the ballroom scene, it is a place where you can be your most authentic self — an alternate reality that is only accessible to those yearning for escape. Inside this trippy wonderland, you'll meet Uffie, dancing amongst the lights in your hallucinations.
A sonic arrival to a new era, the soundtrack to opening night at the Sunshine Factory is "dominoes" — an ethereal ska-driven anthem full of cathartic transcendence. The new track arrives alongside an accompanying visual, shot and directed by Sizzy Rocket, closely following Uffie's previously released single "cool."
"dominoes" is Uffie's second single off of her upcoming album, "Sunshine Factory," .
The visualizer pays homage to Andy Warhol's film style and his New York City studio "The Factory," often referred to as the Silver Factory for its decor of fractured mirrors, tin foil, and other metallic decorating materials loved by early amphetamine users of the 1960's. Warhol's years at the Factory were known as his "Silver Era," where it became a renowned hub for connecting various creatives and its novel parties.

Speaking on the new track she says, "This album explores so many genres — you get a bit of whimsical indie-pop with "cool," there are some club bangers down the line, but "dominoes" is my punk-ska moment; Toro y Moi and Lokoy really took this poetic composition and turned it into something energetic and fun. The video captures the lightheartedness of the song, and I got to portray one of my alter egos, Mother Martian (in my silver jumpsuit), who is just one of many guests in the Sunshine Factory club."
ANNOUNCES BRAND NEW ALBUM 'SUNSHINE FACTORY'
OUT 📌 20TH MAY ON COMPANY RECORDS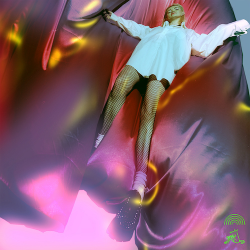 TRACKLISTING

1. mvp
2. where does the party go?
3. peaches (interlude)
4. dominoes
5. prickling skin
6. queen ilona (interlude)
7. anna jetson
8. sophia
9. a month of mondays (feat. NNADMÏ)
10. giants
11. teddy <3 (interlude)
12. cool
13. crowdsurfinginyoursheets
📌to discover in the blog calendar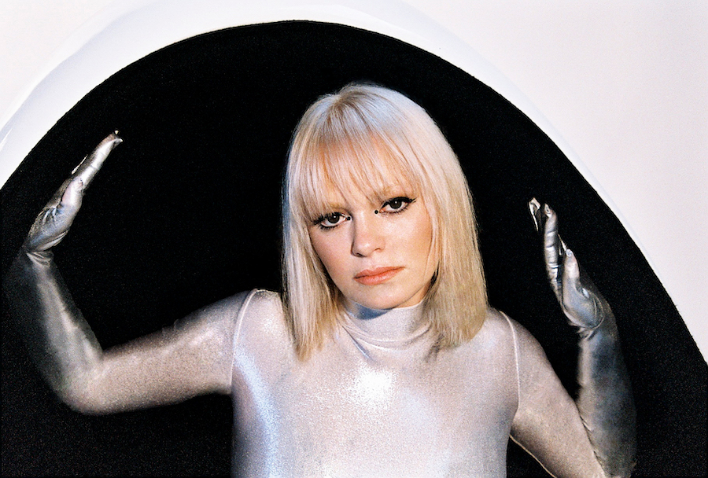 ©

Layout

:

Selection Sorties

...

FR 2017

•

2022

4

TRANSMITTER
:
MELODIC RECORDS
•
©
photo
Richie Lee Davis
DISCLAIMER :
Intellectual property.
The ideas, the concept, the layout, the texts are protected,
you can share through the blog interface
• For all requests only by email
selectionsorties@gmail.com
DIFFUSION JANUARY, 26, 2022
---