D
rug Couple
is
Miles
and
Becca Robinson
. They used to be a "
Brooklyn band
", until they moved to the Vermont countryside. They got married, grow marijuana, like country and American indie rock, and don't particularly miss the city.
They left NYC on Friday 13th March, 2020 for a wedding planning weekend in the sticks. Two weeks later they found themselves unemployed, in the middle of the woods, with a whole lot of time on their hands. In a two-hundred-year-old barn set amongst the rolling pastures of the grounds they now called home, they built a studio and named it
"Freelandia"

.
It's there that they laid down their upcoming debut LP: 'Stoned Weekend'.
Wearing a country-skewed American indie/rock sound that fits as comfortably as a favourite jacket and has long since cared what other people think of it, Drug Couple dress-up a debut offering that's as cool and classic as it is languorously loose and laid-back.
While 'Stoned Weekend' isn't so much a departure from Drug Couple's first two EPs ('Little Hits', 2019, and 'Choose Your Own Apocalypse', 2020), it's an example of what a band can grow into when given the space, both artistically and literally, to expand.
When they absconded from their city life, solitary walks in the forest replaced crowded bars, and sprawling pastoral scenes gave way to heady songs best enjoyed blasted on car speakers instead of through headphones on the subway. With their new way of life filtering into the music they made, 'Stoned Weekend' is the sound of Drug Couple living the good life and showing it.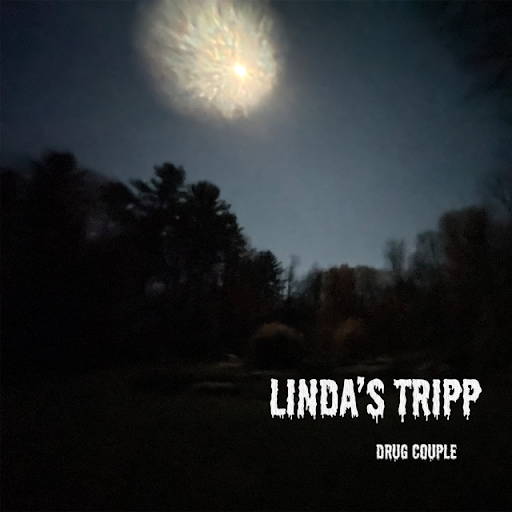 "Linda's Tripp" is the new single from Vermont's: DRUG COUPLE.
Drug Couple's 'Stoned Weekend' draws influence from The Lemonheads, Yo La Tengo, Uncle Tupelo, Dinosaur Jr, and Neil Young. Featuring the couple themselves, Miles on vocals, guitar, bass, harmonica, and keys; Becca on vocals, bass, guitar, and harmonica; it's a release that also finds room to introduce Pastor Greg Faison, who plays drums throughout. Elsewhere, Danny Meyer and Travis Rosenberg each play on two tracks: Danny on saxophone and piano, and Travis on pedal steel.
Produced in the capable hands of Miles Robinson himself, the LP showcases the understated talents of the band as much as it showcases their (perhaps commercially misguided) desire to make the kind of independent music they want to make. A world away from the bedroom-produced Billie Eilish-inspired sad-girl "pop but not" entries of today; it's a collection of barn-produced blasts from a couple who get a kick out of alternative music, almost as much as they do each other's company.
Like that holiday for the head you never knew you needed, lose yourself in a dream-like haze of hash, love and languid sounds when Drug Couple's 'Stoned Weekend' finally descends in 2022.
DRUG COUPLE WILL RELEASE THEIR DEBUT ALBUM: 'STONED WEEKEND'
- OUT
📌
18 FEB 2022, VIA PAPERCUP MUSIC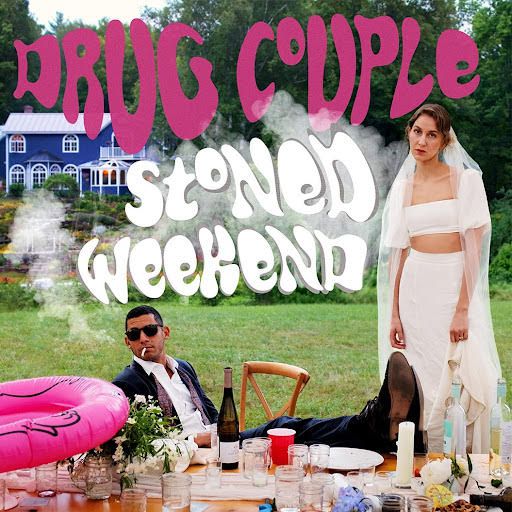 1

Stoned Weekend 2 Missed Our Chance

3

Lemon Trees

4

Linda's Tripp
5 Little Do I Know

6

Ben & Bongo 7 Blue Water

8

Our December
9 Wyld Chyld

10
Still Stoned
📌
to discover in the blog CALENDAR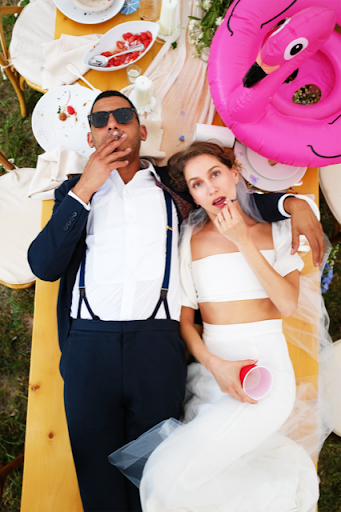 ©

Layout

:

Selection Sorties

...

FR 2017

•

2022

3

TRANSMITTER
: Sonic PR
DISCLAIMER :
Intellectual property.
The ideas, the concept, the layout, the texts are protected,
you can share through the blog interface
• For all requests only by email
selectionsorties@gmail.com
DIFFUSION FEBRUARY, 8, 2022
---