S
wiftly following 2021's acclaimed first outing 'I', the aptly titled 'II' finds the singer-songwriter and producer growing in stature and exploring new sonic territory.
Largely written in London when the singer suddenly found himself out of his musical day-job and in search of a new creative identity, Future Cavemen remembers:

"
I had just left the garage rock band I was in and was transitioning to computer recording software
.
I was starting to experiment with some electronic sounds
,
trying (unsuccessfully) to veer away from rock
."
Thrashing out a new sound and identity over the course of the 8 years that followed, the music that would come to belong to the Future Cavemen name would see Tennant blurring an eclectic array of influences and sounds from across the decades; repurposing them into something mutant, beguiling and original. Taking inspiration from the catalogues of Nick Cave & The Bad Seeds to the Dandy Warhols, QOTSA to Dick Dale, while pushing himself to explore sounds and tech far beyond his comfort zone; the fruits of his toils are no-more vividly realised than in his latest collection.

From Spaghetti Western-inspired, slow-burning jams conspired in the shadows of the capital's churches at the dead of night ("Diggin"), to the vortexing vintage synthesisers and otherworldly cool on "Gypsy Curse"; the EP closes with The Wizard of Oz-inspired "Under Rainbows", its warped Beatles-y psychedelia taking the listener firmly out of Kansas and into a strange new world we could never have imagined.
With it's strange and soulful magnetism complemented by an oddball approach to instrumentation, "Poison Flower" is an intrepid and ironic step into the left-field for Tennant, with more expected to come.
FUTURE CAVEMEN WILL RELEASE 'II' ON
📌
25 MARCH 2022
NEW SINGLE: "POISON FLOWER" - OUT NOW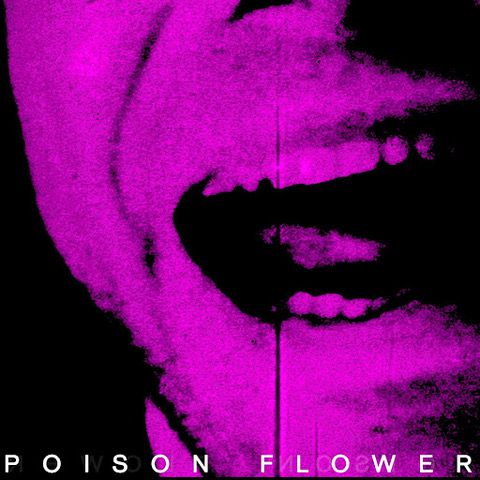 FUTURE CAVEMEN -
'II' TRACKLIST

DIGGIN
POISON FLOWER
GYPSY CURSE
UNDER RAINBOWs
Today (24 February), FUTURE CAVEMEN returns with the new single
"Poison Flower".
Taking another enigmatic stride towards the obscure, Bath-based soloist Joe Tennant offers another preview of his new EP 'II' with cosmic second cut "Poison Flower".
Cutting through gritty desert-rock instrumentals, twangy guitar licks and wonky 8-bit synths with raw and rhythmic vocals, "Poison Flower" rehashes the sting of a bitter relationship through Tennant's self-deprecating and "purposefully whiney" lens.
Touching on a string of influences from across genre and time, Tennant traverses a dense landscape of rugged western riffs just as easily as he does spiralling space-age synths.
As ironic as it is offbeat, Tennant enlisted Kristofer Harris (Belle & Sebastian, Indoor Pets) on production to create the beguiling sonic antipode that sits at the track's core. Speaking of Harris' involvement, Tennant says:
"
Kris
had more to do with the production on
"Poison Flower".
He helped shape the chorus synth sound, which has an extra-terrestrial quality that reminds me of the old children's TV show
"Clangers".
Tough and abrasive instrumentation in contrast to the vulnerable vocal delivery is what I was going for
.
I've always enjoyed juxtaposition
.
And a healthy dose of voodoo
."
'II'
- OUT
📌
25 MARCH 2022 -
©

SELECTIONSORTIEs

...

FR 2017

•

2022

8

TRANSMITTER
: SONIC PR
DISCLAIMER :
Intellectual property.
The ideas, the concept, the layout, the texts are protected,
you can share through the blog interface
• For all requests only by email
selectionsorties@gmail.com
DIFFUSION FEBRUARY, 24, 2022
---