F
ollowing a Premiere in
Rhythms Magazine Australia
for her previous single "
What if I Die
?", and
The Music.au
for "
Finally Going My Way
" singer-songwriter Lee Martin has returned with her third single in the lead up to her upcoming album Gypsy Soul, with the incredibly delicate and ethereal sounding "
Daydreaming
".
Additional Backing vocals recorded and arranged in South Africa add layers of stunning texture which grounds the album in Lee's African heritage whilst still paying homage to Southern US Layered harmonies in a Soul and even gospel style.
Lee
expresses the meaning behind
"Daydreaming"
as "This is my personal favourite song on the Gypsy Soul album at the moment. It has a very strong African vocal section that gives me goosebumps every time I hear it! Tracy-Lee Oliver absolutely smashes it, and when the low male vocal section kicks in, that's me done for!
This song is sung to a little boy, and it plays to the fact that we get taught certain things in our childhood that we might later discover not to be true.
This ranges from simple things like the Easter Bunny to more indoctrinated things like religion. It also speaks to the way we are taught to grow up, or boys to toughen up before it is natural to do so. I guess in short, it is about the loss of innocence.

The album
Gypsy Soul
features:
Lee Martin
- Vocals, Guitar,
Chris Ward
- Electric Guitar, Percussion,
Marika Hodgson
- Bass,
Forrest Thorp
- Keyboards, Trumpet,
Adam Tobeck
- Drums,
TeMatera Smith
- Percussion.
South African Backing Vocals: RJ Benjamin, Tracey-Lee Oliver,
Lelo Ramasimong, Nonhlanhla Mdluli
Lelo Ramasimong - won a prestigious Naledi Award for playing Shug Avery in the South African production of The Colour Purple. Top 16 finalist n The Voice SA season 3.
Nonhlanhla Mduli - Became a lead singer at 16 in one of the most successful South African gospel outfits, Joyous Celebration. She has worked with international acts backing
Josh Groban, Usher and Alicia Keys.
Tracey-Lee Oliver - Finalist on three major reality show competitions, Project Fame, Afrikaans Idols, and The Voice SA Season 1. Nominated for multiple Musical Theatre performances
most notably for playing Deena Jones in Dreamgirls.
RJ Benjamin is an award-winning vocalist, songwriter, music producer, vocal coach,
musical director, and voice-over artist from Johannesburg, South Africa.
Credits:
All songs were written by Lee Martin
Co-Produced by Chris Ward and TeMatera Smith
Recording engineer Brendan Zwaan
Recorded At RedRoom Studios
Backing Vocals recorded at Jazzworks Studios, Johannesburg. Produced by RJ Benjamin
Mastered by Chris Chetland at Kog Studio
Third single DAYDREAMING
AAA Records
Gypsy Soul is out Feb
📌
25th, 2022 - AAARecords/ Border
📌
to discover in the blog calendar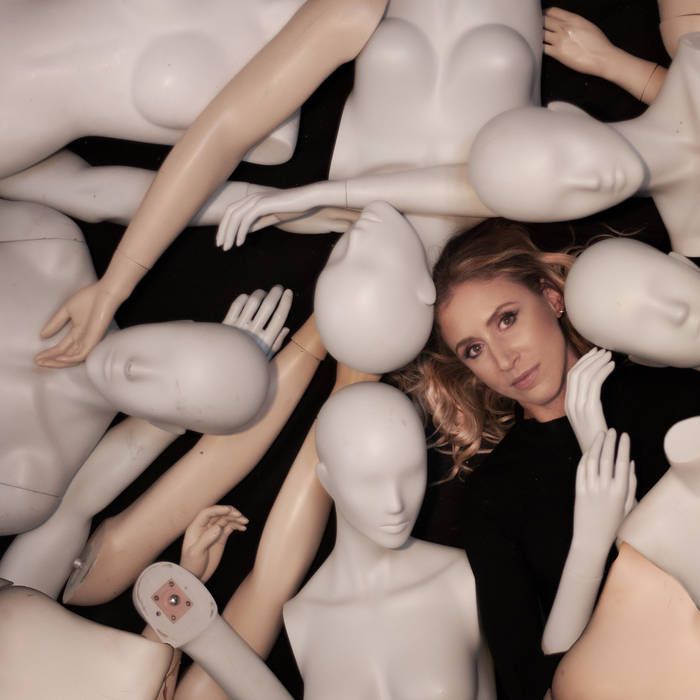 ©

SELECTIONSORTIES

...

FR 2017

•

2022

2

AUTOPROMOTION
DISCLAIMER :
Intellectual property.
The ideas, the concept, the layout, the texts are protected,
you can share through the blog interface
• For all requests only by email
selectionsorties@gmail.com
DIFFUSION FEBRUARY, 2, 2022
---