Few can compare to the heavenly synergy of Babel. Fresh off the heels of their last two EPs, Honeyspell and Breathe, the otherworldly dyad is poised to release their debut album Yoga Horror, an introspection of the cult-like propensities of the meditative exercise.
A well-oiled machine, the pair consists of Finnish indie royalty Mikko Pykäri (Regina and Shine 2009) and Karin Mäkiranta (Karina), who forged instant synergy while co-producing on Pykäri's solo project 'O'. As if bound by some transcendental force, the two instantly collaborated, contributing their strengths culminating in the sacred and egoless Babel. "Our mission is to make music Because we don't know how else to spend our time," they say.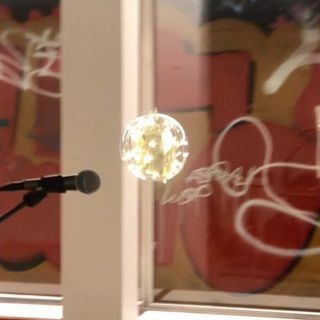 Building on the celestial layers of their previously released maxi singles, Babel's latest full-length is a true-to-life treasure - a reflection of the hazy subduedness of Slowdive and the sublime semblance of Cocteau Twins.
Throughout the course of the 11 tracks, Babel unpicks the borderline toxic nature of yoga. A practice that is centuries old, that has now been twisted into a wicked religion for strength-training your ego and forgetting the world around you so much so that it becomes neglect. About the album they said:
"Yoga is a cult. It has a beautiful output and good intentions… [but there's] People forcing others to be positive, just focusing on themselves and being violently positive. Of course, it's bad because you're neglecting other people and there's better things to do than constantly concentrating on your breath."
Although the band admit that it's not about shifting guilt onto others, but more so highlighting the toxic positivity they've witnessed through yoga of toothy-grinned 'gurus' and 'enlightened' influencers that push their children out of shot on their Instagram story as they gabble about finding light and inner peace. Karin says, "We like to read self-help books and meditate. I drink smoothies sometimes. It's funny because it's about us in a way... We're not pointing fingers only to other people, but also to ourselves."
All the while, Babel's message comes drenched in reverb-laden vocals and ethereal sonic ambience. Modulated flagging percussion and flush synthesiser expressions dominate the opening track 'Eden' as Pykäri and Mäkiranta lead listeners "head first into the pool" - a cleansing, immersive experience. The timbre achieved on Eden is juxtaposed by crisp acoustic-guitar driven numbers such as Honeyspell, Morby, Futile Words, and Leo.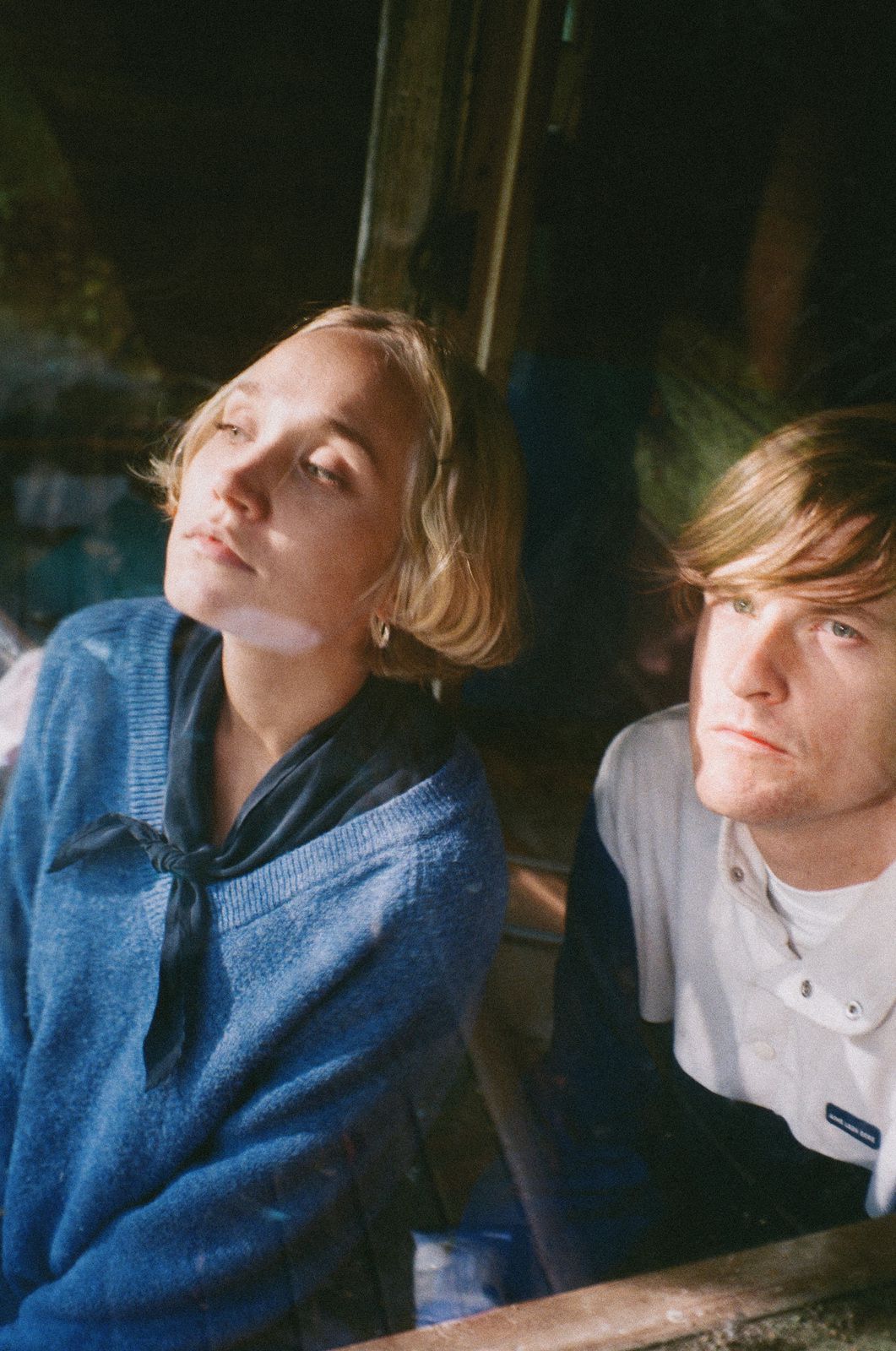 The latter is reminiscent of 90's alt rockers Mazzy Star, supported by ambrosial organ tones and tear-jerking vocal delivery. Leo emerges as a stripped-down pensive chronicle, before a slow crescendo builds and the track climaxes to close the album - akin to the sun rising after a long nightfall.
Recalling the track's innocent sincerity, Karin gushes "We couldn't prevent ourselves from composing this piece." She adds, "The song simply came and we just had to go with the flow."
While still coaxing the organic sensibilities of like-minded tracks on the album, Futile Words delivers a refreshing, upbeat pulse to the collective, both jovial and careless in nature, dancing and deep thought may ensue while listening. "I always imagine Chris Martin singing [Futile Words]" Mikko says. Karin continues, "We listened to Coldplay for a day and tried to channel its spirit," and jokes "we want to be the next Coldplay."
For both members, Babel is a space to experience and a place to escape reality. It is music for listeners to think about their entire life. "The tracks we make are very 50/50… The songs end up being mosaics of our joint efforts. For us, making music is a way to feel joy, ease and connection. We really enjoy what we do together. The more we make, the more we need to make. How we navigate this space is what ends up being Babel."
Yoga Horror will be released on 4th March 2022 via PME Records across all streaming platforms.

"ethereal melodies emphasise the spellbinding and poetic lyricism"
THE LINE OF BEST FIT
"an out-of-body experience that is simply striking and stunning"
THE REVUE
"...this is magical...a beautiful, ethereal blend of sound"
INDIE MIDLANDS
"an utter enveloping joy, like floating on a cloud of dreamy and gazey pop"
GOD IS IN THE TV
FINNISH DUO BABEL BANISH SELFISHNESS
WITH DEBUT ALBUM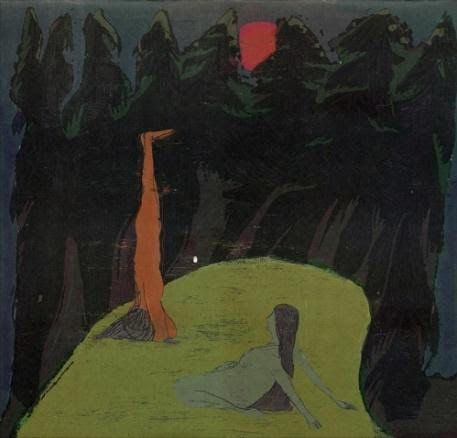 Yoga Horror drops on 4th March 2022 via PME Records
SPOTIFY • FACEBOOK • INSTAGRAM
TRACKLIST

01 Eden 02 Honeyspell 03 Breathe 04 Morby 05 Promise
06 Teeth 07 The only thing 08 Futile words 09 Flowers
10 Fake tears 11 Leo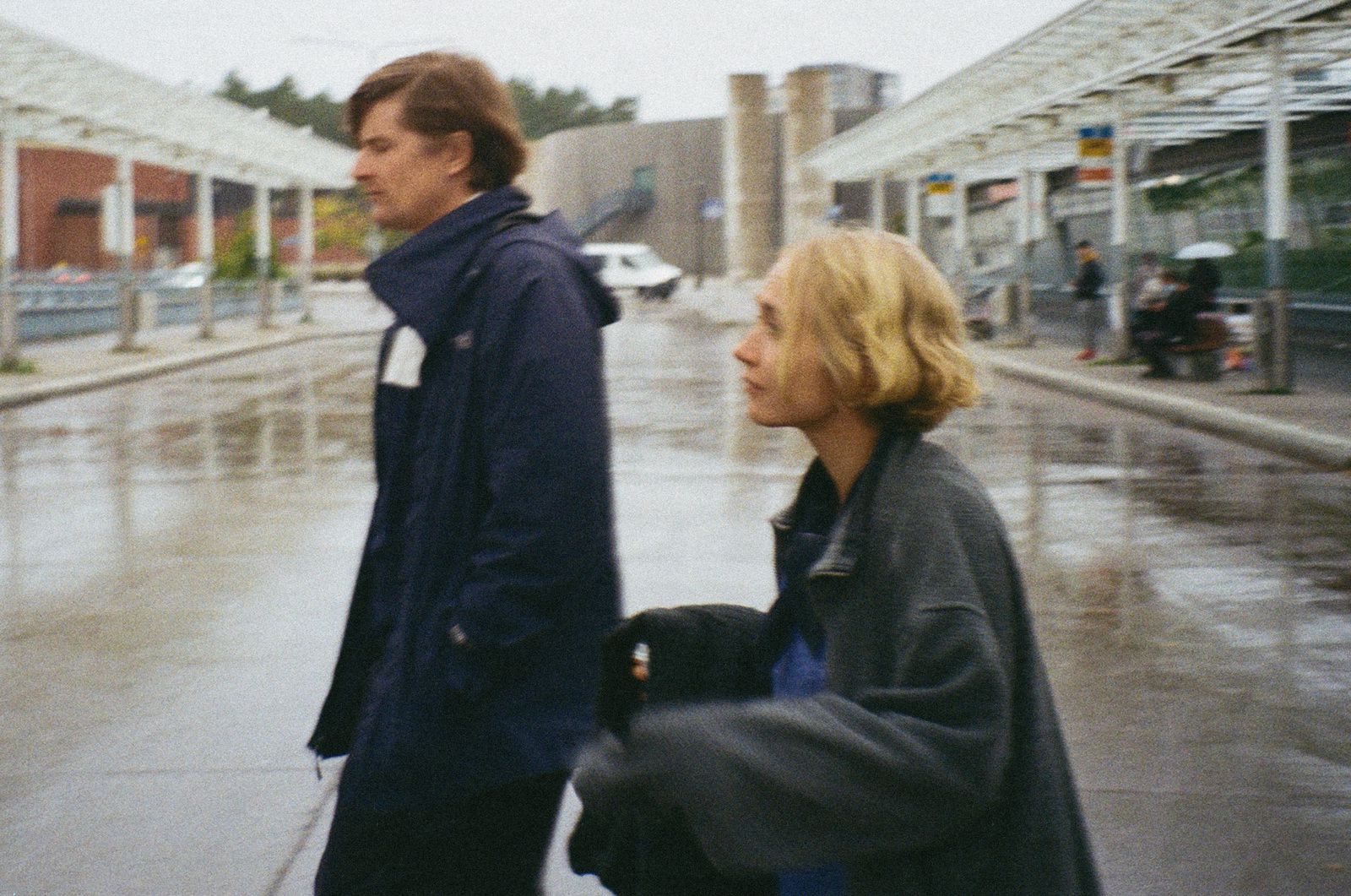 ©

SELECTIONSORTIE

s

...

FR 2017

•

2022

1

TRANSMITTER
: MYSTIC SONS
DISCLAIMER :
Intellectual property.
The ideas, the concept, the layout, the texts are protected,
you can share through the blog interface
• For all requests only by email
selectionsorties@gmail.com
DIFFUSION MARCH, 4th, 2022
---