Blending classic songwriting and modern indie production, Sea Glass is the project of Brooklyn-based producer Jake Muskat. Sea Glass composes and produces unique songs, featuring guest vocalists to create a cohesive sound that is both nostalgic and fresh. Inspired to release music after the birth of his first child, Sea Glass's music taps into universal emotions around growing up and dreaming.
Welcoming listeners into his indie, dream pop world, Sea Glass's music features an amalgam of influences from the laid-back, hypnotic feel of Toro Y Moi, to the crisp guitar tones of The Strokes. Emitting an overall thought-provoking emotion and captivating ambience, Sea Glass sucks you into his universe, holding you hostage till the very end.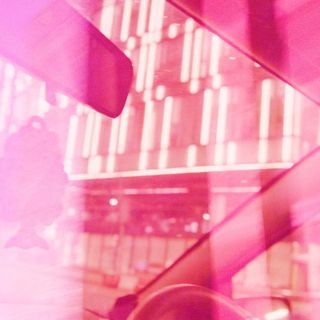 Following the release of "New Romans" the artist shares "Elevator Chat," a song which touches on the feeling of needing to get something off your chest, yet knowing you won't be able to do yourself justice in verbalizing it. He shares, "It's the feeling of wanting to get into something with someone, but having not enough time or patience to fully get there." Featuring vocals from Benét, Sea Glass continues "The addition of Benét's vocals helped expand on that theme, with their interpretation of not wanting to get into it with someone because your mind's been made up. Their lyrics, to me, offer the perfect counterpoint to mine, highlighting the other side of a conversation."
"Elevator Chat" sees the first time the artist showcases his own vocals, layering harmonies to create a depth and warmth to the chilled-out release. Twinkling melodies, a steady, plodding beat and ethereal vocals from Benét give a juxtaposed, feel-good atmosphere to the somber lyrics.
Sea Glass has been praised by the likes of Indie Shuffle, WFUV, Record of the Day, Variance Magazine, The Wild Honey Pie, and Glide Magazine, among others.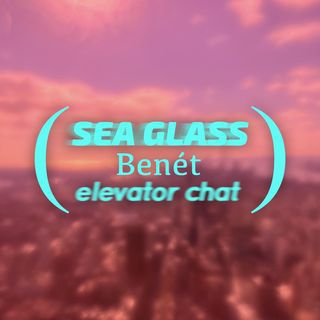 INSTAGRAM • FACEBOOK • TIK TOK
©

SELECTIONSORTIE

s

...

FR 2017

•

2022

11

BLOG PARTNERSHIP
: LPR AGENCY
DISCLAIMER :
Intellectual property.
The ideas, the concept, the layout, the texts are protected,
you can share through the blog interface
• For all requests only by email
selectionsorties@gmail.com
DIFFUSION MARCH, 19, 2022
---