For as much as 93FEETOFSMOKE fits into the curious corners of the internet where memes double as gospel, he's just as at home on the D.I.Y. stage of a sweat-soaked underground gig IRL.
The Virginia-born and Oregon-based singer, songwriter, producer, and guitarist could've easily materialized in the late nineties, but his movement actually bubbled up in 2014—and it quietly boiled over by the time he signed to Photo Finish Records eight years later. With hundreds of millions of streams and plays, a rabid following, and acclaim from Earmilk, Elevator Magazine, and more, he shocks his vison to life like never before on his 2022 full-length debut album, GOODGRIEF.
"It's a big twist of culture," he explains. "My music is the intersection of skateboarding, fashion, the Crunk-era, and pop punk. It's all uncut and unfiltered. I'm not trying to control everything and make it perfect and pristine. It's a less-perfect vision of everything. It's important for me to allow things to be the way they are. It's real."
In third grade, he picked up a $99 starter guitar with a tiny little amp, but he wasn't trying "to read 'Let It Be' on freaking sheet music." He eventually joined jazz band in junior high as he managed to get kicked out of various local groups because he "didn't want to stick to the script." So, he skateboarded a lot. While in college, he fell into the underground club scene in North Carolina, embracing drum and bass and teaching himself Ableton. He initially produced for friends before adding his own vocals. Countless shows followed as did a cult audience. "I was just yelling my head off over loud 808s and weird beats," he states. "Because people showed up, it gave me the confidence to keep going."
Gaining traction, he crafted "eighteen" for Lil Lotus as well as various tracks for shinigami, family pet, Guardin, and more. Simultaneously, he dropped solo outings such as 2k16 Pack, 2k17 Pack, 2k18 Pack, and the fan favorite BUMMER, including "PPL THT I LUV THE MOST." Meanwhile, he joined forces with Savage Ga$p for the 2020 banger "Pumpkins Scream In the Dead of Night" [feat. shinigami], exploding with 67.4 million Spotify streams and 10 million cumulative YouTube views. Following SOFUBI, he just further harnessed the power of the chaos at the heart of his signature sound.
"I came up in the hip-hop scene," he elaborates. "The vision of 93FEETOFSMOKE was very influenced by that. There are guitars, but it's not suburban white boy band music. It comes from different experiences. It's honest."That honesty defines his 2022 single "FUCKED OVER" [feat. Phem & Tosh The Drummer]. Punk-y guitar creaks underneath emotionally charged vocals as he proclaims, "I'm pretty good at getting fucked over, I'm pretty good at drawing: straws shortest," before an ecstatic bass-boosted beat booms. On its heels, Earmilk christened him "an artist on the rise with an eclectic, out-of-the-box taste for music and a progressive, genre-fluid sound to match."
"I was lying in bed one night, and I came up with the hook," he recalls. "When Phem and Tosh got on 'FUCKED OVER,' it turned into something way bigger. Lyrically, it's on-the-nose and simple. You've gotten blindsided and fucked over. Every single person in the world goes through it. I'm tapping into the moment and feeling."Meanwhile, "ALL I EVER WANTED" bleeds out cathartic lyrics over gentle acoustic strumming as he pleads, "I think I ran out of luck, could you please just give a fuck?" I felt like I'd gotten all I ever wanted, but why am I not happy?" he ponders. "It was written to be consciously straightforward."
The title GOODGRIEF sums up the duality at the core of 93FEETOFSMOKE."My grandma used to always say, 'Oh Jiminy Cricket', good grief'," he reveals. "On one hand, it's an ode to her. It's nostalgic, because it reminds me of my childhood, but it also speaks to the project. Thematically, it deals with grief, but it's also positive. The grief is good, because you're getting over pain. Art is something very spiritual. You sing these words, and a crowd chants them back to you. It's a ritual. I'm trying to manifest positivity in this ritual."
In the end, 93FEETOFSMOKE is unlike anything you've heard in any era, and that's why he connects. "I hope the sound is always unexpected and fresh," he leaves off. "At the same time, this is the most evolved and mature version of 93FEETOFSMOKE. It's everything I've been working towards."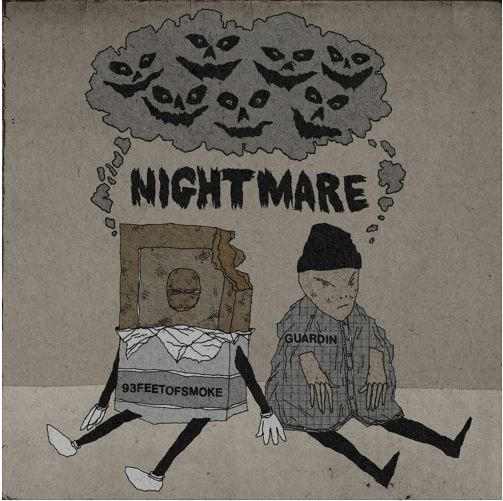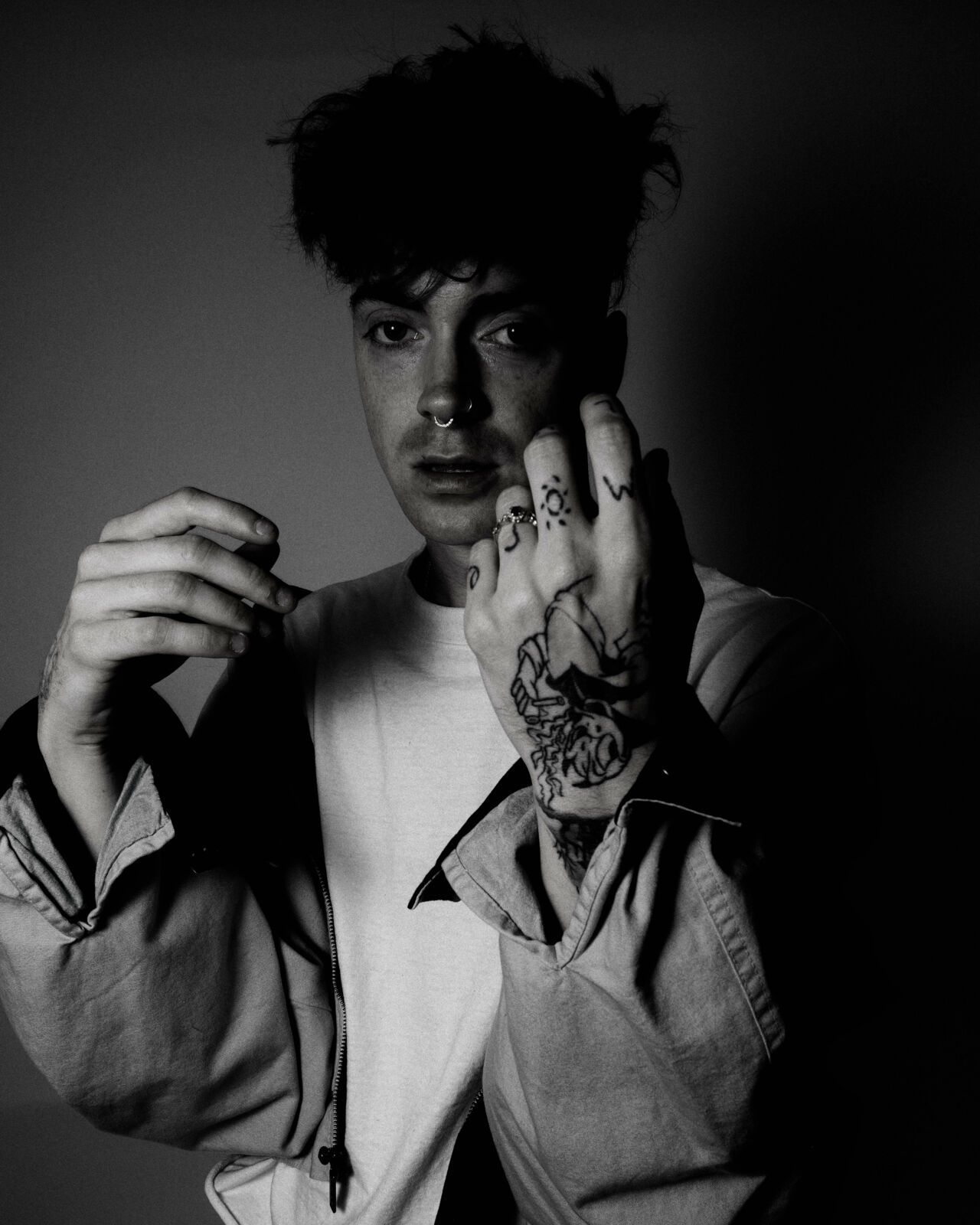 ©

SELECTIONSORTIE

s

...

FR 2017

•

2022

15

PARTNER :
MORA MAY AGENCY
DISCLAIMER :
Intellectual property.
The ideas, the concept, the layout, the texts are protected,
you can share through the blog interface
• For all requests only by email
selectionsorties@gmail.com
DIFFUSION JUNE, 30, 2022
---