Austin, TX-based Urban Heat is a three-piece post-punk band known for their magnetic blend of immersive new wave sounds and dark pop hooks woven with lyrics of timely socially conscious messages. The result is a cathartic and nostalgic listening experience, delivering musings on existence and romanticism against a penetrating industrial gothic pulse.
Heavily influenced by 80s post-punk and dark wave, Urban Heat combines striking synths, Hortsmann's throaty baritone, and unexpected melodies with hints of melancholy fused together for a signature spellbinding journey. The band formed in 2019 when multi-instrumentalist and vocalist Jonathan Horstmann enlisted Kevin Naquin and Paxel Foley to form a live show based on his analog sound design. After running in the same musical circles for years, the three members decided to form a supergroup of diverse rock artists in the Austin music scene."There's not a ton of other Black musicians in Austin who play rock, and having that representation was important to me." confides Horstmann.
Finding inspiration in processing life-changing current events, navigating mental health crises as well as "exploring the different ways our minds cope with a slow-moving apocalypse," Urban Heat began releasing music in 2019 and have since shared a series of thought-provoking singles as well as an EP.
The band's 2022 six-song EP Wellness is a raw and authentic narrative on coping with mental health issues. From the things that trigger us, to the ways we cope, Wellness explores "disenfranchisement, nostalgia, self-doubt, and depression," confides Jonathan Horstmann. The collection of introspective songs also provides a level of comfort, reminding listeners that they are not alone and we're all going to get through this together. Leading single "City Lights" details the small moments in time that make life memorable and special. From sharing stories until late in the evening to bonding with the ones you love, the track discusses the passage of time and how getting older becomes easier when you have healthy ways to cope.
Emanating with soaring synths, warm basslines, and echoing post-punk inspired vocals, "City Lights" is a euphoric and introspective listen. "Have You Ever?" "is about questioning everything you've been taught and those times that truth seems more like a thick fog than a stone tablet," foretells Horstmann. The existential single lives in the questions, bringing listeners a relatable anthem. With gripping midnight-pitched landscapes under Horstmann's explosive vocals, "Have You Ever?" fuses pop, punk, new wave, and rock for a compelling listen. Urban Heat enlisted the help of Los Angeles-based alt-pop artist and producer Party Nails to write and sing a verse, adding a fascinating dimension to the upcoming new take on the original viral single.
Urban Heat is known for their eruptive and undeniably engaging musical performances, earning them slots at acclaimed festivals including Austin City Limits, SXSW, Freakout Fest, Levitation, and more. The trio has been praised by the likes of KUTX of NPR, and many others, earning their spot as a new and influential band to watch.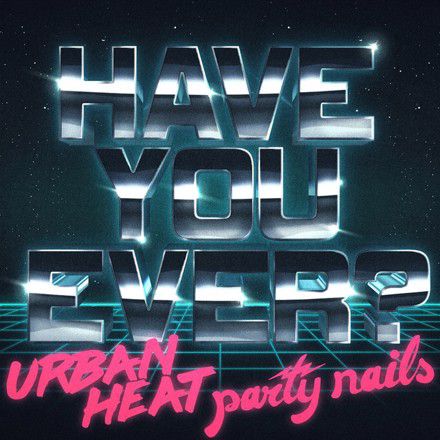 Tour: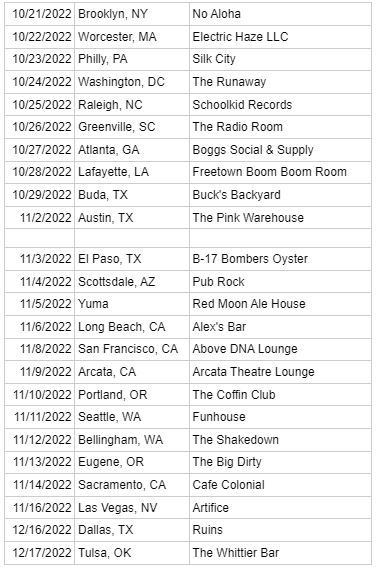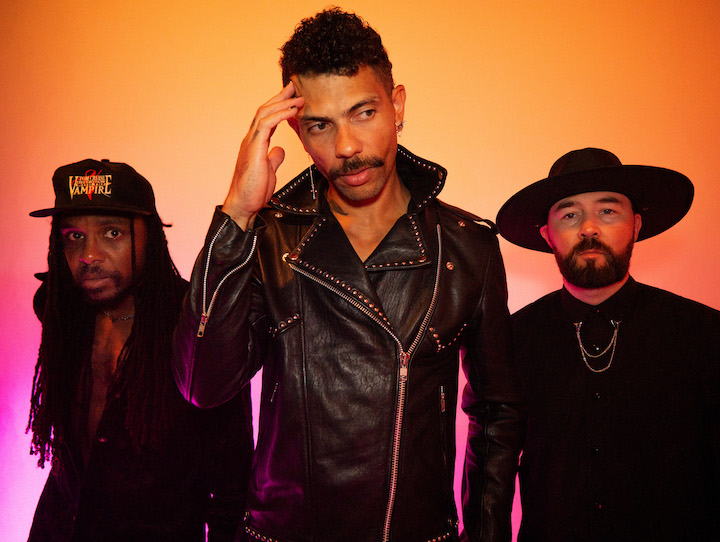 ©

SELECTIONSORTIE

s

...

FR 2017

•

2022

9

(P)
PARTNER :
MORA MAY AGENCY
DISCLAIMER :
Intellectual property.
The ideas, the concept, the layout, the texts are protected,
you can share through the blog interface
• For all requests only by email
selectionsorties@gmail.com
DIFFUSION OCTOBER, 22, 2022
---