On her upcoming sophomore studio effort, 'Amrat' ('Sometimes' in Arabic), Palestinian multi-instrumentalist, vocalist and composer Rasha Nahas enters new sonic territory with a bold, candid, two-chapter album.
The record features Arabic-language lyrics in its entirety, marking Nahas' first release in her mother tongue as a follow-up to her theatrical-poetic rock debut, 'Desert' (2021).
'Amrat' is a body of work laden with nostalgia and longing. Structured as two distinctive chapters of music, the album conjures a sonic backdrop that is fluid yet clearly defined. It maneuvers seamlessly between the thematic duality of urban and rural landscapes, as well as an aural one – oscillating between contemporary electronica and the rawness of the old-school, singer-songwriter era.
The first chapter of 'Amrat' was born of city streets, immersed in a bittersweet melancholy and the cruel alienation of exile. It was written in Berlin during the pandemic while Nahas cradled a hand injury that forced her to set the guitar aside and compose and electronic music produced exclusively with synth loops.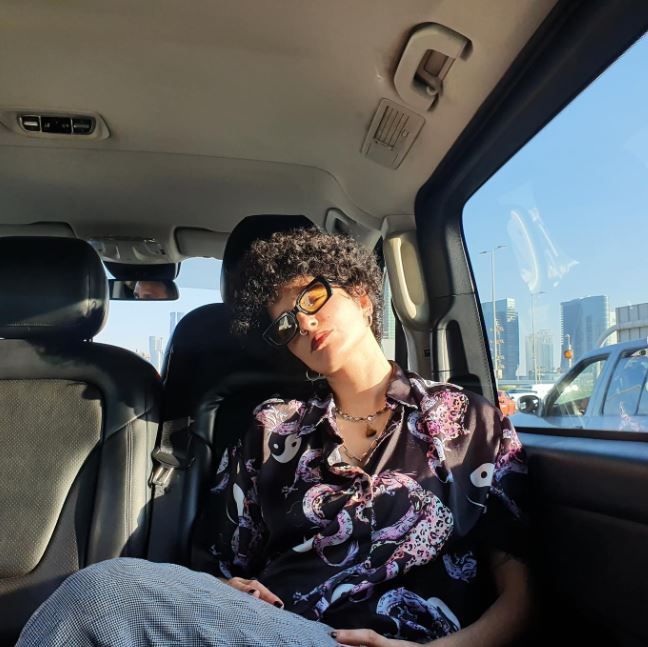 Chapter two is an anthology of songs inspired by rural scenery. With classical guitars at the core, Nahas' signature songwriting is enveloped by tender vocalization and a constellation of percussion that journeys across West Asia, North Africa, via Andalusia, and back to Berlin. Nahas then collaborated with co-producer Shaden Nahra, recording the album at the recently opened 67 Studio in the occupied Golan Heights.
With contributions from some of the most respected founding musicians of the indie-scene in Palestine, the album features percussionist Rami Nakhlee (of Toot Ard) and composer and multi-instrumentalist Rimon Haddad. One song was co-written in collaboration with established singer, songwriter and performer Terez Sliman. The album also features a collaboration with revered Egyptian singer Dina El Wedidi recorded between the Golan Heights, Cairo and Berlin, and grappling with the topics of separation and distance.
As a film and theater score composer, Nahas combines her work in the studio with an eclectic and poetic approach to live performance, which informs her unique appeal as an artist. 'Amrat' is due for release in January 2023 with tours scheduled across Europe and West Asia.
Album: Pre-Save Amrat امرات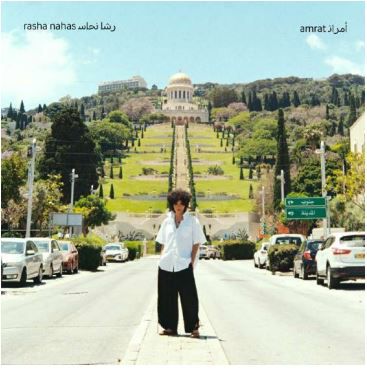 INSTAGRAM ○ FACEBOOK ○ TWITTER
AUDITORIUM INSTITUT DU MONDE ARABE 6/12/2022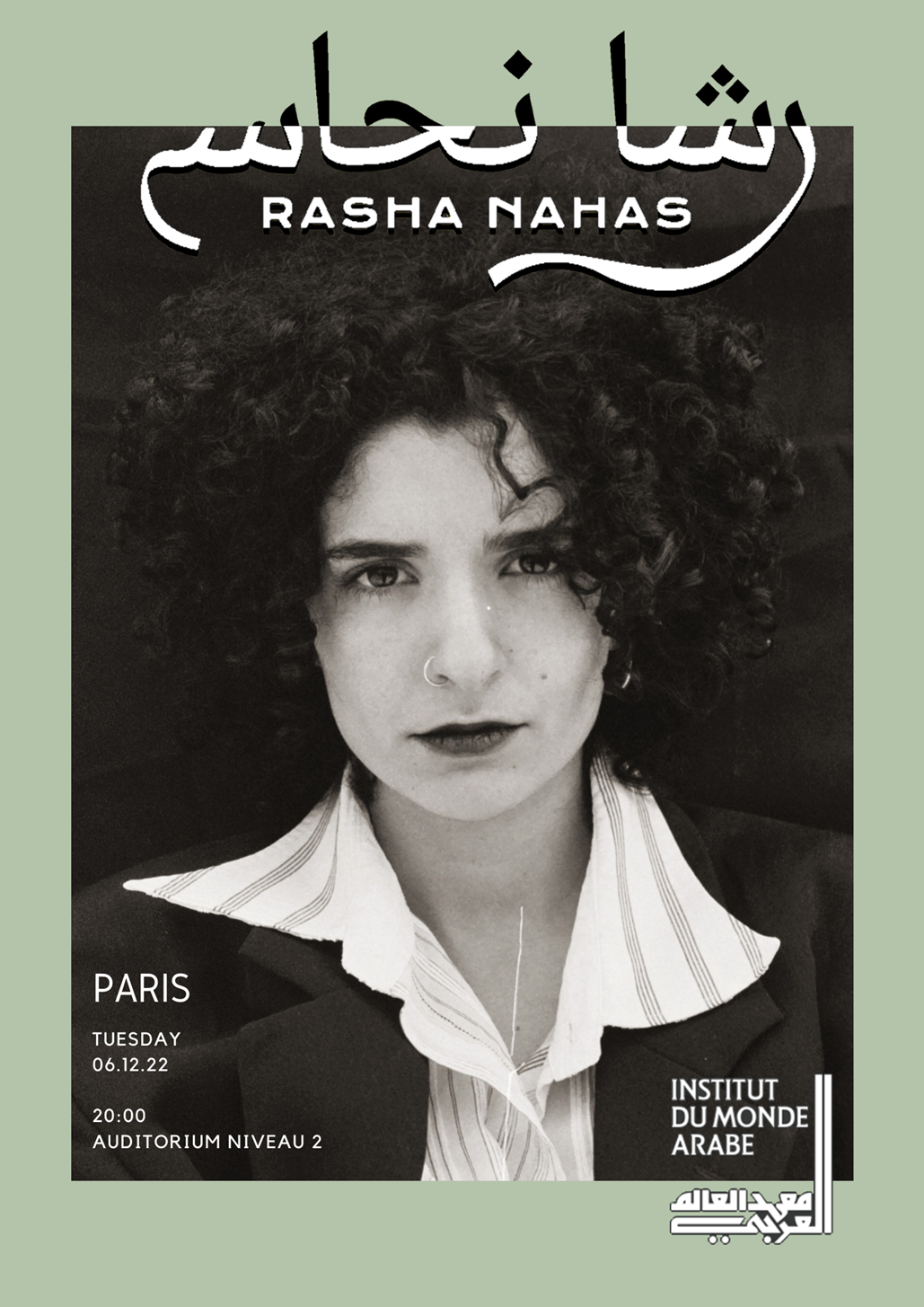 ©

SELECTIONSORTIE

s

...

FR 2017

•

2022

1

TRANSMITTER
: RISE UP AGENCY
DISCLAIMER :
Intellectual property.
The ideas, the concept, the layout, the texts are protected,
you can share through the blog interface
• For all requests only by email
selectionsorties@gmail.com
DIFFUSION DECEMBER, 1st, 2022 ○ R12/06
---