SINGLE
-
Ahead of releasing their new album 'Radical Innocence' via
A Turntable Friend Records
, Sweden's celebrated 90s indie rock darlings
Easy
present the single 'Day For Night', a powerfully catchy track highly reminiscent of True Faith-era New Order or the Bernard Sumner / Johnny Marr offshoot Electronica.
The accompanying clever and beautiful animated video was produced by Ian Holmes, who also created the video for the lead track 'Crystal Waves', released on February 21.
In the early 1990s, Easy was one of Sweden's most notable indie groups. This year marks the 30-year anniversary of their highly acclaimed debut 'Magic Seed' LP, a critical success that spawned three alternative hit singles: 'Castle Train', 'He Brings the Honey' and 'Horoscope'. The group also frequently toured Britain and Europe. While their ambitious 'Sun Years' LP (1994) had less of an impact, singles 'Never Seen a Star' and 'Listen to the Bells' clearly demonstrated that the band had taken several musical steps forward.

Easy suddenly disbanded in 1994, with members becoming involved in other projects. The mark they left was notable - when returning to Sweden years later, they found a new Indie scene full of bands inspired by their uniqueness and success, having toured all over Europe with bands like The Gun Club, The House of Love, Lush, The Charlatans and The Jesus and Mary Chain. Easy had something special with elements from pop history - the perfect combination of Sonic Youth-like intensity and the sweet harmonies of The Beach Boys.

In 2010, the group reunited with the original line-up, consisting of Johan Holmlund (vocals), Rikard Jormin (bass), Tommy Dannefjord (drums), Tommy Ericson and Anders Peterson (guitars). The reunion spawned the albums 'Popcorn Graffiti' (2012) and 'Swimming With the Beast' (2014), marking a new era of inspiration for the band.

The 'Radical Innocence' LP is Easy's first new album in a decade. It is also the band's third release via German label A Turntable Friend Records, the first being the 'Magic Seed' LP reissue in 2017 and the 2018 release of 'A Heartbeat from Eternity', a user-friendly compilation of the two previous albums, along with the fresh new single 'Ask the Sky'. The group played live shows in the UK and Germany.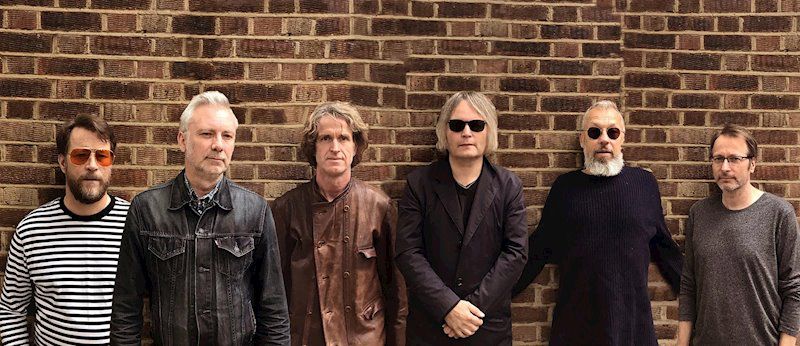 With a songwriting-production cycle that began in late 2018, the band worked with legendary producer Pat Collier, who was responsible for many of their favourite records, at his Perry Vale Studios in London. Everything has come full circle with the band returning to the British capital, where they recorded their debut album 30 years earlier - kind of a new start on the band's path towards creating perfect pop songs.

'Radical Innocence' is an 8-track offering and their most ambitious album to date. Here, Easy is being easy. The songs are coherent and more refined than on previous albums. This new album also involves a new member - Ingvar Larsson, moog and keyboard master for post-punk outfits Camouflage and Dogsmile.

Working with Collier and Larsson helped the band to further refine their sound, achieving organic pop songs with sweet melodies, sharp guitars, impactful drumming, and clever lyrics.

'Day For Night' is now available across digital stores and streaming platforms, such as Spotify. The 'Radical Innocence' LP will be released on May 1 and will be available on CD and digitally. It can be ordered via Bandcamp.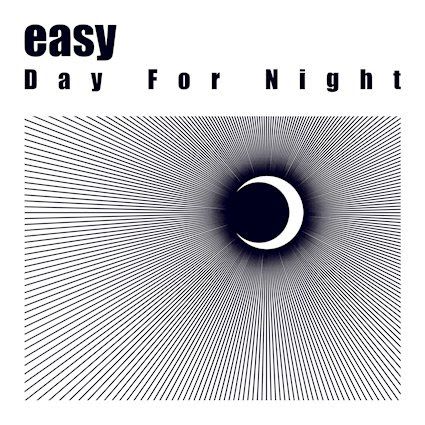 "I think Easy will help break down that traditional English snobbish attitude towards European acts. People will be made to sit up and take notice, 'cos what they're doing right now is intrinsically more valid than most of the inadequate who clog up record space in the Rough Trade shop. Simple, really" – NME

"Easy like nothing better than to reinvent themselves in the middle of a song. Easy come, Easy go? I doubt it very much" – Melody Maker

"Scandinavia's answer to The Smiths, the new single from music stalwarts Easy goes down every bit as easy as their seminal album 3 decades ago, attesting to their continued significance to listeners here and now" – Big Takeover Magazine

"Intelligible and sophisticated, as well as endearing. Here EASY are clearly displaying their gifts and, despite having long left their teens, their output offers a captivating, lighthearted and romantic view of life and space in the modern world" – Louder Than War
The 'Radical Innocence' LP will be released on May 1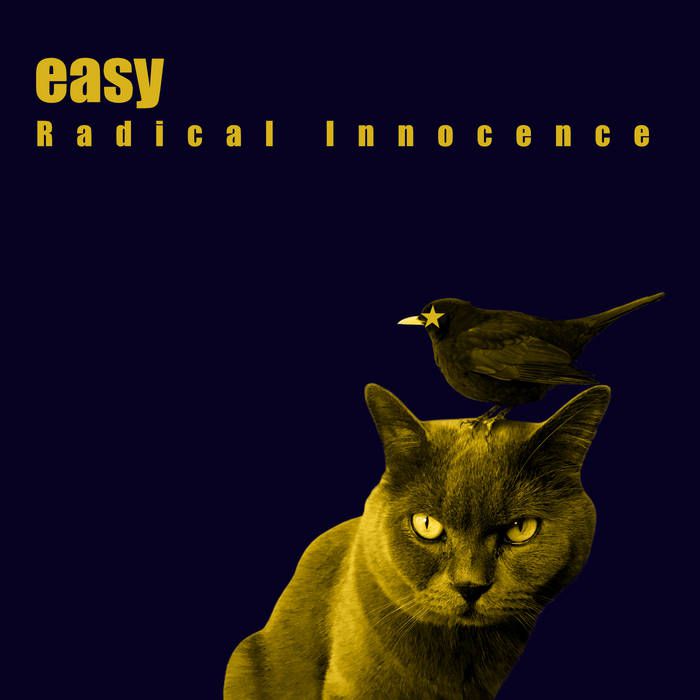 CREDITS
Johan Holmlund - lead vocal
Tommy Ericson - guitar
Anders Petersson - guitar
Rikard Jormin - bass
Tommy Dannefjord - drums
Ingvar Larsson - keyboards
Lyrics and music written by Easy
Produced, recorded, mixed and mastered by Pat Collier at Perry Vale Studios


We follow us ?
Website | Facebook | Bandcamp | Twitter | Store | Spotify | Apple Music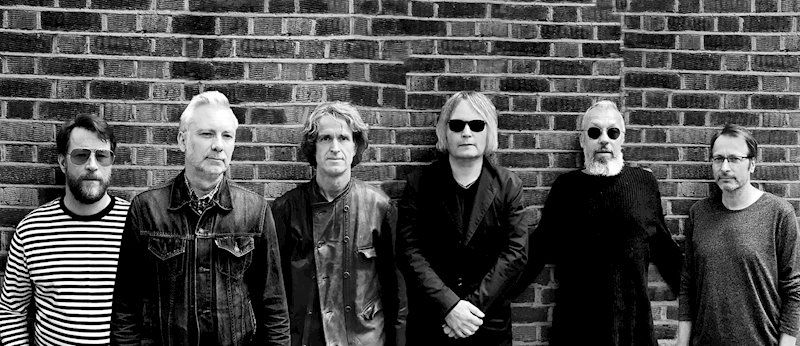 ©
Layout :
Ils font l'Actu
...
FR 2017
-
2020
/
Transmitter :
Shameless Promotion
Music is not a virus! Admittedly, it contaminates you with the melody, the lyrics, but it can be bought, discovered, hummed, tickles the hollow of your ear, is released on your lips … Think of the artists, they illuminate your daily life and feed the memory of pretty refrains which will become memories.



POUR LIRE L'ARTICLE EN FRANÇAIS, SÉLECTIONNEZ DANS LE TRADUCTEUR EN HAUT A GAUCHE ANGLAIS PUIS FRANÇAIS