WORLD
I
Psychedelic singer-songwriter
Anton Barbeau
has announced he will be releasing the
'Manbird' double LP
on September 18 via Gare du Nord (UK) and Beehive Sound (USA). Ahead of this, he presents the 'Manbird' single with b-side 'The Art of Beaking', along with a video created by Julia VBH.
Hitting the 30+ album mark, it would seem inevitable that this Berlin-based Sacramento-raised artist would release a bird-and-suitcase-themed autobiographical double album focused on his hometown. While reviewers always seem to refer to the holy triumvirate of XTC, Julian Cope and Robyn Hitchcock, 'Manbird' doesn't reveal any obvious influence.

'Manbird' is a collection of new songs, written in Berlin and on a farm in Auburn, CA. The title takes inspiration from the film 'Lady Bird', a coming-of-age-in-Catholic-school story set in Sacramento. Many of the film's locations are well familiar to Barbeau.
Anton Barbeau — Manbird (official video)
Whereas Lady Bird couldn't wait to leave town, Barbeau notes: "I was quite timid about even stepping out of my precious Midtown, where I'd become a big fish in a small nest. I had major labels calling me up at home and I thought the world would simply come to my door, cash in hand." Obviously it didn't work like that, and Barbeau did finally leave Sacramento, ultimately finding his way to Berlin via Alameda and then England. "I saw the film Lady Bird in Madrid while on tour with Julia VBH, and it struck me I'd finally left the proverbial nest."

Recorded in Berlin, Oxford, Paris and California, Barbeau deliberately tried to involve many Sacramento musicians, including Vince Di Fiore (Cake) and Jonah Matranga (Far). While Barbeau has worked with drummer Michael Urbano (Todd Rundgren, Neil Finn, Cracker) and bassist Larry Tagg for years, 'Manbird' marks the first time the Bourgeois Tagg rhythm section appears together on an Ant album. Other guests include wyrdfolk musician Sharron Kraus and Bryan Poole (Of Montreal/Elf Power).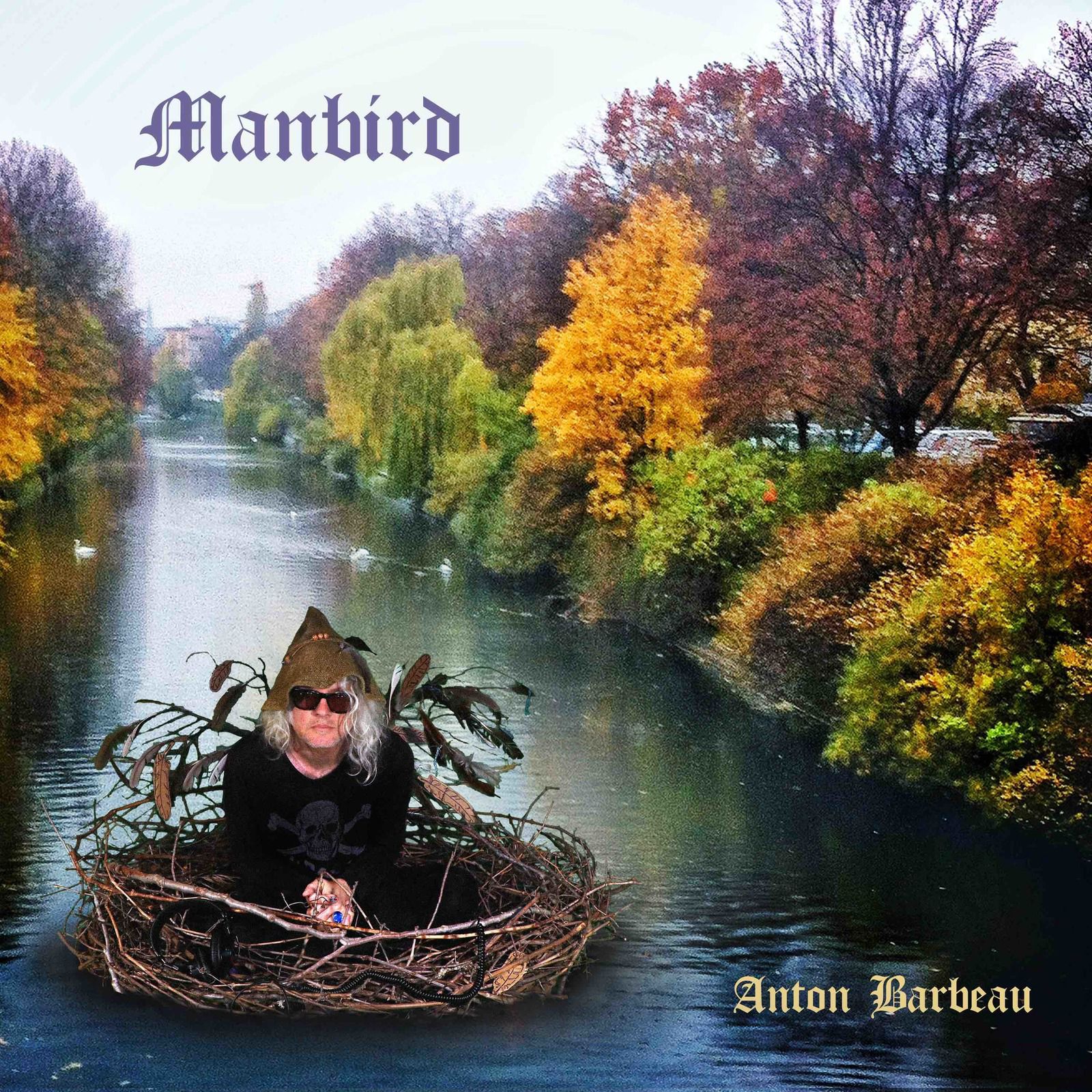 Unfortunately, the global pandemic seems to have grounded 'Manbird'. Barbeau explains, "I don't know if I'll be able to go back to Berlin before the album is released, and there will be no touring to promote it for now. So much uncertainty in the world has planted me in a green chair on a farm in the foothills of Northern California. My personal life, my professional life, my health care are all rewired, but I feel incredibly lucky to have landed where I am. I was in a world of my own making with Manbird. Every song on this album has a purposeful vibe, and my writing standards were high. I mean, who doesn't want to live inside a double album odeled after Tusk, The White Album and 666?"

The 'Manbird' single is out now and can be obtained across online platforms, including Apple Music and Spotify. On September 18, the 'Manbird' LP will be released on CD and digitally. For song-by-song notes, video, behind the scenes information and more, visit antonbarbeau.com/manbird.

"An ambitious concept trip about leaving the nest, traveling the world and finding home" - Moof Magazine

"Brain-burrowing melody and mystical psych-guitar fuzz" – Spin Magazine

"The last true musical genius of the classic age. I like Bowie, but I often prefer to listen to Ant; I like Lennon and The Beatles, but I'll often eschew them for the brilliance of Ant. Everything he's done is ace and his last five or six albums have been perfect and true classics" – Drunken Werewolf

"If there were a modern day prodigal son created from the lineage that links Julian Cope, Andy Partridge, The Beatles, early Pink Floyd and even Frank Zappa, then Barbeau is a hot contender for the title" – Green Man Music

"He's a bit of a genius and I think we need to adopt him as one of our own. This is brilliant music" – BBC Radio, Oxford

"A force of nature, equal parts brilliant lyricist/superb showman/eccentric original/irreverent pop genius/unique melodicist/grand traditionalist/compelling stylist of contemporary power pop" – KFJC Radio San Francisco
Anton Barbeau
Manbird (single)
Gare du Nord (UK) / Beehive Sound (US)
7 August 2020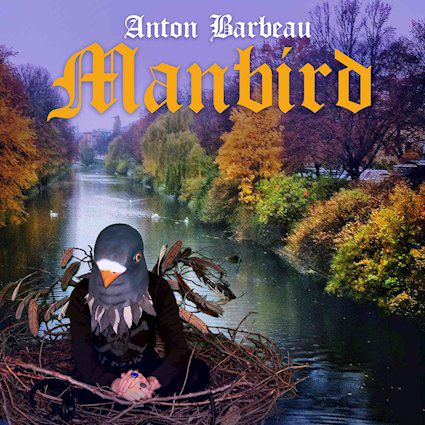 Anton Barbeau announces new double album,
previews 'Manbird' single

CREDITS
Anton Barbeau - vocals electric guitar, tiny 12-string ping, sequential synths, TR-707, Mellotron
Michael Urbano - drums
Don Hawkins - fanciful gtrs (Ebow, amongst)
Allyson Seconds - backing vocals
Eric Broyhill - Mixing and mastering
Video by Julia VBH and Anton Barbeau


Keep up with Anton Barbeau
Website | Bandcamp | Patreon | Facebook | Twitter | Soundcloud
YouTube | Instagram | Spotify | Apple Music | Wikipedia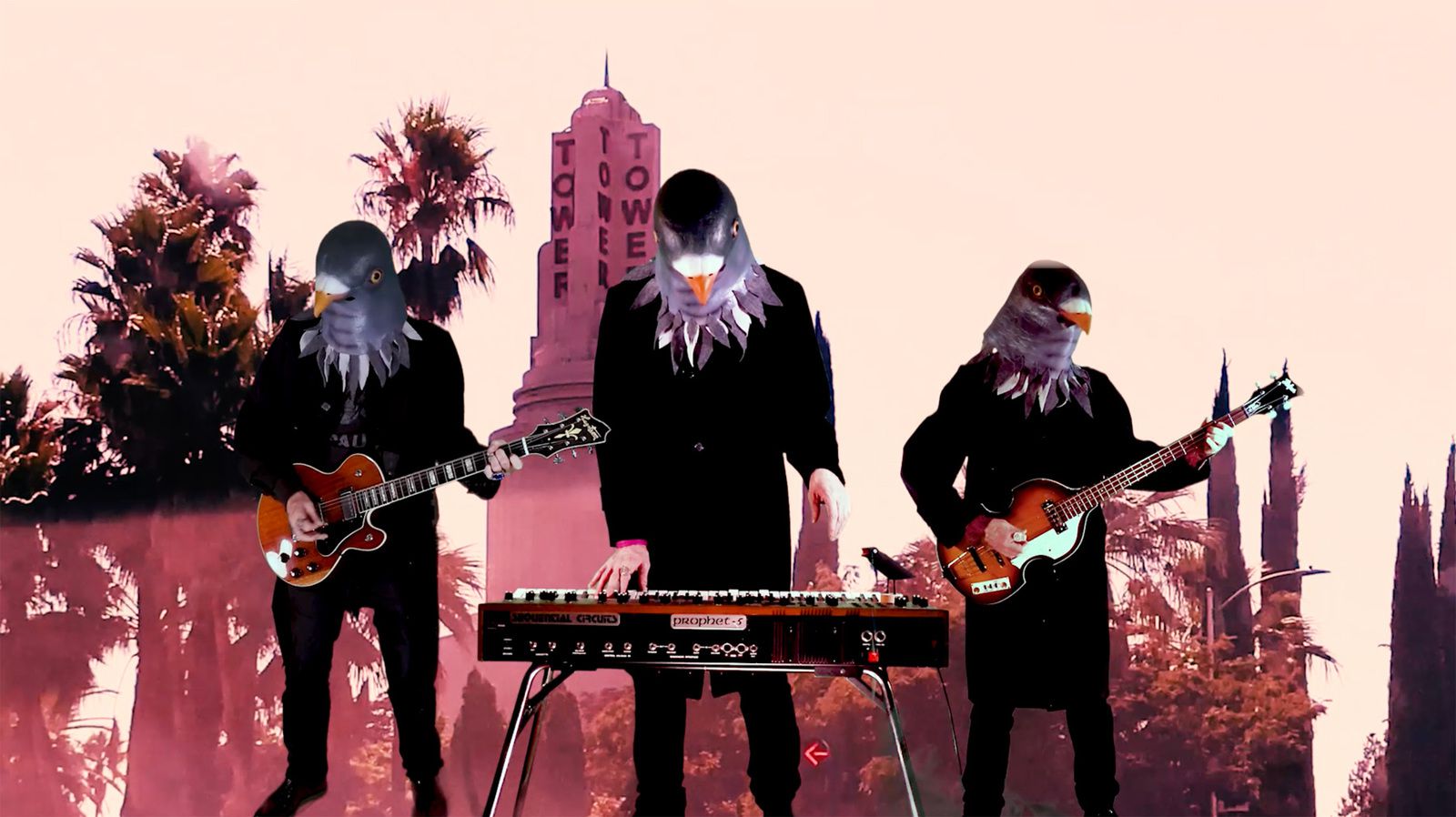 ©
Layout
: FRED Ils font l'Actu
...
FR 2017
-
2020
Transmitter :
Shameless Promotion
©
Photo
by
Julia Boorinakis Harper
Music is not a virus! Admittedly, it contaminates you with the melody, the lyrics, but it can be bought, discovered, hummed, tickles the hollow of your ear, is released on your lips ... Think of the artists, they illuminate your daily life and feed the memory of pretty refrains which will become memories.



POUR LIRE L'ARTICLE EN FRANÇAIS, SÉLECTIONNEZ DANS LE TRADUCTEUR E

N HAUT A GAUCHE ANGLAIS PUIS FRANÇAIS