W.H.Lungs new album 'Vanities', the follow up to 2019's 'Incidental Music', is a bold electronic leap forward into the dance music they love. A record that is direct, punchy and potent - an ode to the dance floor that they had missed over the last year or so.
Singer Joe Evans explains. "I romanticised about launching onto the stage in a bundle of energy and starting the party, no messing. The directness comes from making music more intuitively, and more from a place of fun. We were writing music that affirmed how much we missed dancing in sweaty rooms, enjoying the company of a collection of beautiful friendly strangers."
The vibe is perfectly encapsulated in new single and video for Gd Tym...
Inspired equally by the music videos of Solange and the vibrant slice-of-life photography of Martin Parr, the video for Gd Tym sees drag artist Dylan sweep like a flame through a town in need of a party. "She moves through the scenes bringing fierceness and love, fulfilling her divine task, before disappearing back into the land." explains singer Joe Evans who co-directed the video.

"I wanted the video to celebrate the central message of the song which rejoices in dancing and freedom and expression. I knew it had to be drag. We were so blessed to work with the amazing Dylan who brought such an elegance, glamour and vitality to their performance."
The footage was shot in the Calder Valley, around their previous home of Todmorden. "These are the real-life people and places from the period of our lives that informed the writing of this album. It's a real joy to be able to pay homage to this these people and this scenery and here too."
W. H. Lung just want a 'Gd Tym' on new single
watch amazing new video starring drag artist Dylan
"Idiosyncratic yet euphoric electronic pop... will propel any dancefloor skyward"
9/10 Uncut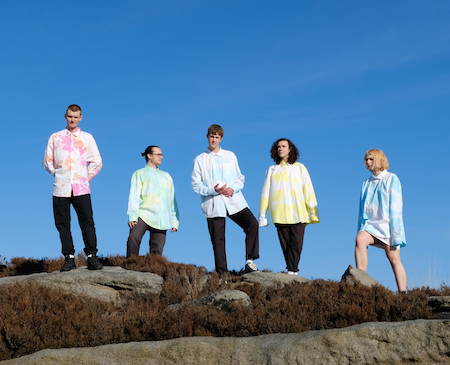 Joe Evans – Vocals / Tom Sharkett – Guitar / Alex Mercer Main
Drums / Hannah Peace - Synths + Vocals / Chris Mulligan - Bass + Synths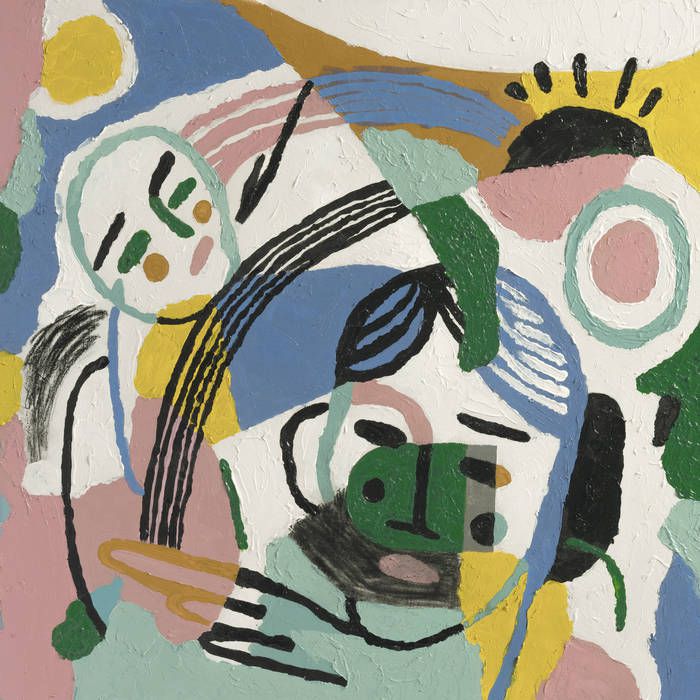 Taken from forthcoming album 'Vanities'
now released 8th October 2021 on Melodic
Live dates:
05 Sep - End Of The Road Festival (Big Top - 5pm)
16 Nov - Scala – London
13 Dec - Brighton - Concorde 2
14 Dec - Birmingham - Hare + Hounds 2
15 Dec - Leeds - Brudenell Community Room
16 Dec - Glasgow - The Hug + Pint
17 Dec - Manchester - Gorilla
18 Dec - Bristol - Rough Trade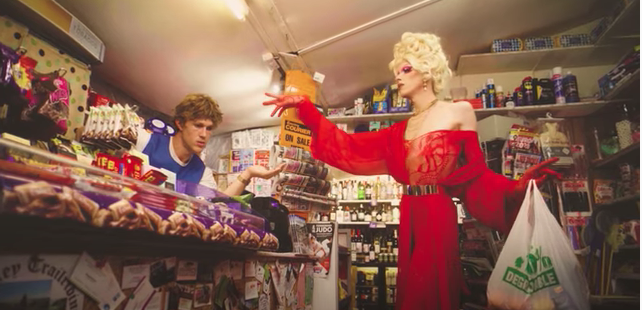 ©

Layout :

Selection Sorties

...

FR 2017

•

2021

BLOG PARTNERSHIP
: Melodic Records
/ 1
DIFFUSION August, 26, 2021