Having already garnered huge praise and support for her previously shared singles 'Call My Name', 'Don't Walk Down That Road', 'Pink Moon' and 'Love Me Till You Die' over the last few months, fast-rising Swedish artist Tilde now continues the support for her forthcoming sophomore album 'Pink Moon' with the captivating new effort 'Say That Our Love'.
Bringing back more of that dense and atmospheric tone she has showcased in the run up to this new full-length, 'Say That Our Love' conjures a warm and vibrant direction, brimming with rich and effervescent tones. With her sweet and sweeping voice layered over a bed of jangled guitars and soaring textures, she has created a compelling aesthetic that pulls you in from start to finish.
Speaking about the new offering, she said, "It was one of those songs that almost wrote itself. It's about destructive relationships, the back- and- forths and not being able to just walk out. "
Swedish singer Tilde brings her own special blend of soul and contemporary pop that warms the heart and draws inspiration from iconic voices such as Donny Hathaway, Nina Simone, Amy Winehouse and many more.
She has impressed audiences in her native Sweden and abroad with her captivating voice and compelling songwriting – gathering a Top-Ten nod for "Best song of the decade – from Gothenburg" from the biggest newspaper on the Swedish west coast 'Göteborgs-Posten' for the title track on her debut album 'Nothing Gold Can Stay'.
Tilde's new single 'Say That Our Love' is available to stream from the 15th October through her own Vacanze Records, with her sophomore LP 'Pink Moon' arriving on the 19th November.
Her UK live premiere of the song will be on the 7th October at the Focus Wales Festival, Wrexham.
"Irresistible soul pop songs" – HYMN
"...just as magnificent as you want it" – Göteborgs-Posten
Tilde showcases her highly-anticipated new album 'Pink Moon'
with the captivating new single 'Say That Our Love',
Out 15th October via Vacanze Records
New album 'Pink Moon' arrives on the 19th November 2021
Website • Instagram • Facebook • Twitter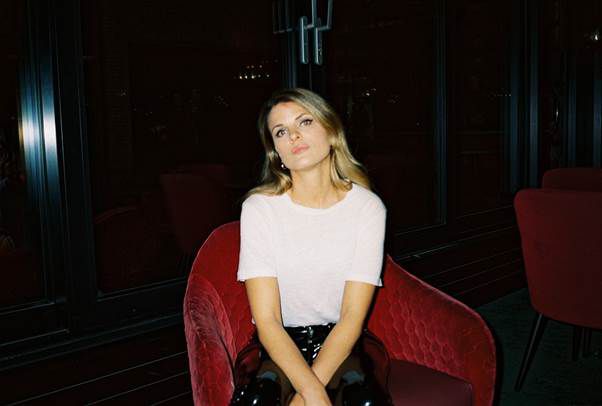 ©
Layout
:
Selection Sorties
...
FR 2017
•
2021

Transmitter
:
Mystic Sons 10
/
6
DIFFUSION October, 16, 2021