-
SINGLE
-
Among Brighton's finest, four-piece melodic alt-pop outfit The Academy of Sun present their new single
'Rose Devoid of Form'
, along with the rip-roaring rocker of a b-side
'Everything At Once Forever'
. Together, these tracks present a rich textured taster of '
The Quiet Earth
', the band's expansive new album of breathtaking ambition, set for release
on June 19.

Formed nine years ago, The Academy of Sun is a psychedelic post-punk outfit led by Nick Hudson (piano, synths, hammon organ, harmonium, vocals, percussion, synths) and joined by Kianna Blue (bass, synths), Guy Brice (guitars) and Ash Babb (drums). Together, TAOS presents dystopian fantastic creations that combine the deeply personal and the poetically arcane. Dark yet buoyant, this is a controlled explosion of psychedelic and dark power pop with atmospheres couched in vast and expansive landscapes and cinematic arrangements.
"This track had been through so many iterations before landing squarely in this current arrangement – from a harmonium-led demo with extra NSFW verses, via a Radiohead-esque lilting waltz, to the present distillation of irradiated, grinding synths and throbbing, ominous bass. It's a compoundedly sad tale but one hopefully made less so by the vocalised fortitude of hindsight," says Nick Hudson.

"I wrote it as time capsule with each verse a scene in the real-life narrative of my relationship with a beautiful but immensely damaged young man. It plays out like a film, bookended by scenes from differently-distanced vantage points of reflection – the latter indeed sees the narrator surveying this poignant tale from the surface of a far-off planet, at last swept from the churning eye of the storm, armoured in scar tissue and galvanised by the maturation of insights gleaned in the shadows. And oh what shadows they were. Sometimes they still pinch."

Directed and edited by Nick Hudson and starring Kieran DeadK, the accompanying video was shot by Sam Horn with lighting by Adrian Goycoolea.

"Kianna Blue and I initiated the present version of this song with the indefatigable Paul Pascoe at the desk - I wanted to emphasise the alien by moving it away from conventional instrumentation – hence it was founded upon layered analogue synths and samples of the Russian number station The Buzzer – alongside field recordings of a train pulling into Pripyat, the abandoned town near Chernobyl. It also features a field recording of birdsong I made at the grave site of murdered Russian intelligence officer Alexander Litvinenko."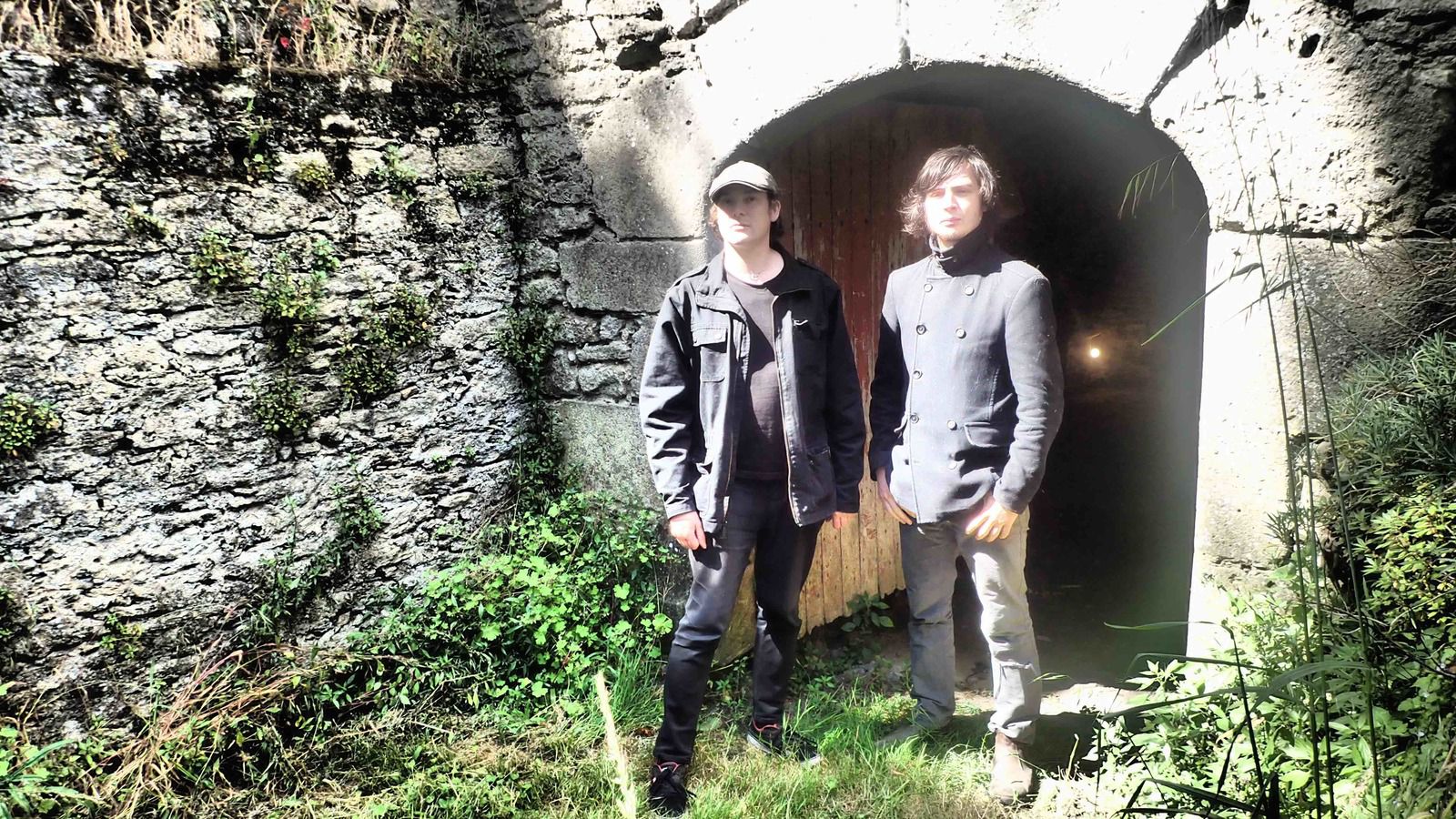 This new offering follows the band's highly dynamic power pop-infused lead track 'The Parts That Need Replacing' and the lulling shanty-pop single 'The House'.

Following 2017's 'Codex Novena' LP, which ranked in both Dangerous Minds and Sweeping The Nation end-of-year lists, 'The Quiet Earth' offers a colossal meditation on dystopia, irradiated landscapes and extreme states of human emotion. This 15-track collection of post-punk, chamber ballads and darkly prog studio epos was recorded at Church Road Studios with Paul Pascoe, whose work includes the last 2 albums by Barry Adamson (Magazine / Nick Cave and the Bad Seeds).

Nick Hudson's musical juggernaut has been active in various incarnations since 2012, always transcending expectations. The Academy Of Sun has collaborated with Massive Attack's Shara Nelson, Matthew Seligman (Bowie, Tori Amos, Morrissey), Wayne Hussey (The Mission), Canadian queercore icon GB Jones, members of NYC's Kayo Dot and David Tibet (Current 93). TAOS has also performed or toured with Mogwai, Toby Driver and Keith Abrams (Kayo Dot), and Timba Harris (Mr Bungle, Amanda Palmer).

The 'Rose Devoid of Form' single will be released on May 22. 'The Parts That Need Replacing' is out now, available across online stores and streaming platforms such as Spotify. 'The Quiet Earth' LP will be released on June 19 on CD, as well as digitally.

"Nick Hudson...channeling Coil, goes the full Scott Walker" – MOJO Magazine

''A song-suite of liberation, violence and ambition that is rich in promise and dizzying in its potential" – The Quietus

'Highly fucking beautiful' – Julian Cope

"Nick Hudson and his group The Academy Of Sun are some of the most exciting musicians currently operating in the UK.... fantastically dedicated, prolific and talented... currently at the height of his creativity. In my almost quarter of a century in the music industry, I have seen many great talents fail to achieve what they could through lack of ambition or hard work and that cannot be said in this instance" – Stuart Braithwaite, Mogwai

"One of the more intriguing bands out of Brighton... a refreshing dynamic power pop-infused track... is clever, beautiful, ambitious and expansive. Brilliance from the first to final second, leaving you wanting more" – Louder Than War
The Academy of Sun
Rose Devoid of Form
22 May 2020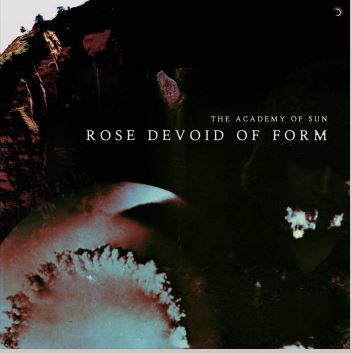 SINGLE CREDITS
Nick Hudson - synths, vocals, field recordings
Kianna Blue - bass, synth
Ash Babb - drums
Guy Brice - guitars
Music and lyrics written by Nick Hudson. Arranged by TAOS.
Paul Pascoe – engineer, mix, mastering. Church Road Studios in Hove, UK.
Cover artwork by
Ash Babb
Keep up with The Academy of Sun


Facebook | Bandcamp | Twitter | Instagram | YouTube | Spotify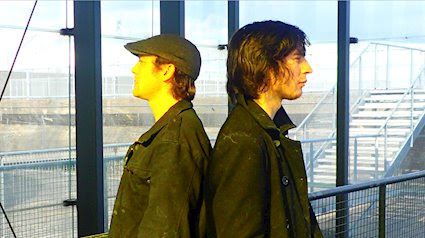 ©
Layout :
FRED Ils font l'Actu
...
FR 2017
-
2020
/
Transmitter :
Shameless Promotion
©
Carey Duckhouse
Music is not a virus! Admittedly, it contaminates you with the melody, the lyrics, but it can be bought, discovered, hummed, tickles the hollow of your ear, is released on your lips … Think of the artists, they illuminate your daily life and feed the memory of pretty refrains which will become memories.



POUR LIRE L'ARTICLE EN FRANÇAIS, SÉLECTIONNEZ DANS LE TRADUCTEUR EN HAUT A GAUCHE ANGLAIS PUIS FRANÇAIS