M
ixing emotive vocals with an avant-garde alt/pop production,
Salomon
delivers a stylish follow-up shrouded in a shadowy mystique.
With an early demo originally featured in 'Complicity' (2013), a US indie film which sees a seemingly innocuous teenage party spiral out of control, the track echoes similar themes of adolescent abandon; with the artist dwelling on the loss of innocence and the growing burdens of responsibility that ultimately comes with adulthood.
Speaking about the new single "Polka Dot", she says:
""Polka Dot" is about mourning innocence, and the darkness that's picked up along the way, with an 'up yours' sarcastic tone, and not wanting to grow old."
A bewitching brew of stormy percussives, sinewy sliding guitars and hex-like incantations, "Polka Dot" sees Fe Salomon working once again with esteemed classical arranger and maverick: Johnny Parry. The resultant record is one that blurs genre boundaries and defies simple categorisation, with the pair revealing that its outlandish arrangements were "birthed through a pair of orchestral bass drums coupled with the clang of an old washing machine".
Teaming up once again with Director/Videographer Fraser Taylor (who also shot the "
Superhuman
" video), "Polka Dot" is accompanied with artful video that nods to the track's dark coming-of-age ruminations. Taking inspiration from the works of Japanese artist
Yayoi Kusama
(who is notably renowned for her use of polka dots in many of her installations), the video flickers through surrealist choreography interspersed with real childhood images of Fe from the 80s & 90s that were cut from old home movies and family albums. Watch the video
here.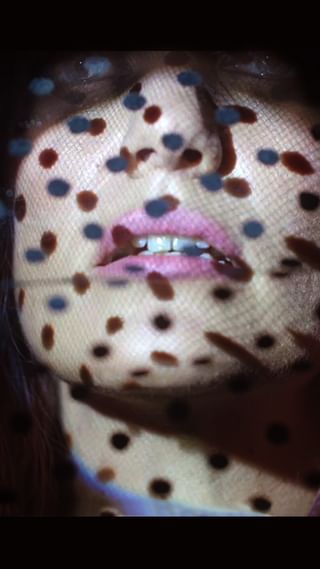 Fe Salomon is a singer-songwriter, performer and producer, currently based in the East Midlands. Born in Northampton, she moved to London where she cut her teeth on the bustling stages of the Camden music scene. Developing her act in the capital for over 13 years, it was there that Salomon honed her idiosyncratic sonic stylings from its melting pot of influences and began to percolate ideas for a solo career.
Finding a kindred creative spirit in producer and contemporary classical composer Johnny Parry, together the pair have been working on her upcoming debut 'Living Rooms'. A record which will tell stories of multiple lives lived and lost in the city, of friendships that meant everything and the characters you'll never meet again, of transience and loneliness, and of getting by and moving on; it promises to be every bit as enrapturing and enigmatic as the artist at its core.
Gifted with the kind of superpowers that have blessed Alison Goldfrapp with her unwavering glam-pop allure and Stevie Nicks with that invincible soul, Fe Salomon's empowering first release will prove she's cut from the same cloth and ready to be your newest musical hero. Promising a full-blooded debut of rich, playful, experimental pop with distinct, exuberant and fulfilling depths, she releases her debut album: 'Living Rooms' on 17 June 2022. Latest single "Polka Dot" is out now.
FE SALOMON - "POLKA DOT" - RELEASED
📌
2 MARCH 2022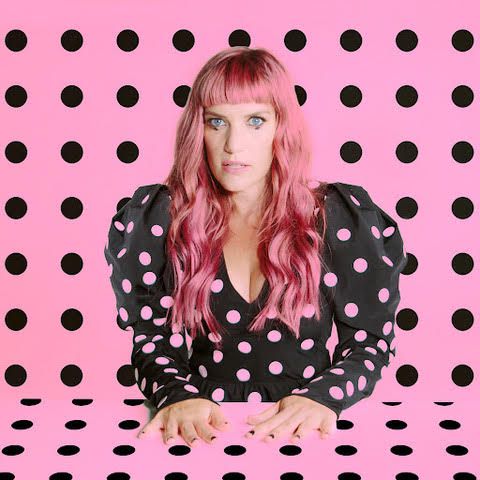 INSTAGRAM • FACEBOOK • WEBSITE
DEBUT ALBUM: 'LIVING ROOMS' - 📌17 JUNE 2022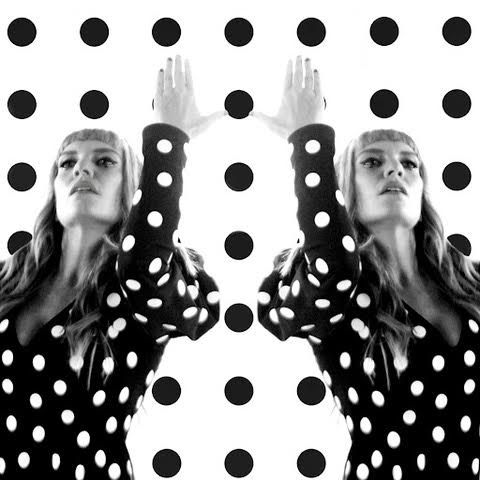 ©
SELECTIONSORTIE
s
...
FR 2017
•
2022
2

TRANSMITTER
: SONIC PR
DISCLAIMER :
Intellectual property.
The ideas, the concept, the layout, the texts are protected,
you can share through the blog interface
• For all requests only by email
selectionsorties@gmail.com
DIFFUSION MARCH, 2, 2022
---