Wellington, New Zealand four-piece Hans Pucket writes nervy but effortlessly danceable rock songs about feeling bad. Firmly established at home, where their compatriot Liz Stokes of The Beths has declared them "New Zealand's best band", the band are making their first foray into North America today with the announce of their signing to Carpark Records (Cloud Nothings, The Beths) for the release of their second full-length album No Drama (out November 4th).
To mark the announce, the band are sharing the album's first single "My Brain Is A Vacant Space", with a video directed by Samuel Austin with production and editing help from the band's bassist and celebrated music video director Callum Devlin.

No Drama was Recorded with Jonathan Pearce of The Beths at his Auckland studio, with his Beths bandmates Benjamin Sinclair adding string arrangements while singer Liz Stokes provided backing vocals the album is full of big leaps, immaculate arrangements, and a ton of immediate grooves. "We were very ambitious when we first started recording this," says bassist Callum Devlin. "Intentionally we left heaps of space in the tracks so we could add strings and horns. Because we were very measured and quite deliberate with the parts we had. It was a really fun process filling in the gaps."

The lead single provides a great example of this exploratory production process, expanding the tight guitar pop of the original arrangement into a unique blend of sonic elements, as singer/guitarist Oliver Devlin explains:

"This song deals with social anxiety, the fear of boring other people, and the struggle to say anything you really mean," Oliver explains. "I think part of it comes from worrying about people's expectations of you, so you act in a certain way. The whole thing is exhausting."

"My Brain Is A Vacant Space took the longest route of any song on the album. We had a basic guitar pop arrangement down pretty fast, but our drummer Jono Nott suggested we start again. Our engineer and producer Jonathan Pearce had encouraged us to push the boat out as far as we can, make mistakes, we can always reign it in later. We did some studio experiments, a morning spent looping a bunch of misc percussion; Jono hunched over a synth playing a bizarre hard-sync drone; I hooked up a whammy pedal and Callum (on bass guitar) and I staggered our riffs against each other. Jono also put up a set of bongos over his kit so he had even more toms to play with in his busy fills. When I think of this song I'm proud of how collaborative that discovery process was."
ANNOUNCES NEW ALBUM 'NO DRAMA',
OUT 4TH NOVEMBER ON CARPARK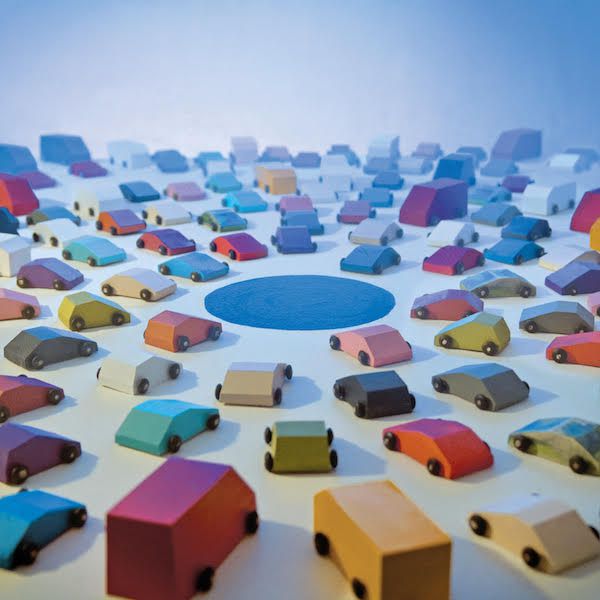 Instagram | Twitter | Facebook
TRACKLISTING

1. My Brain Is A Vacant Space
2. You Must Chill
3. Misery Loves Company
4. No Drama
5. Honey
6. The Square
7. Some Good News
8. Bankrupt
9. Kiss The Moon
10. Drag Me Through Your Heart
11. I'm Not Opposed To
↓ © Photo Samuel Austin ↓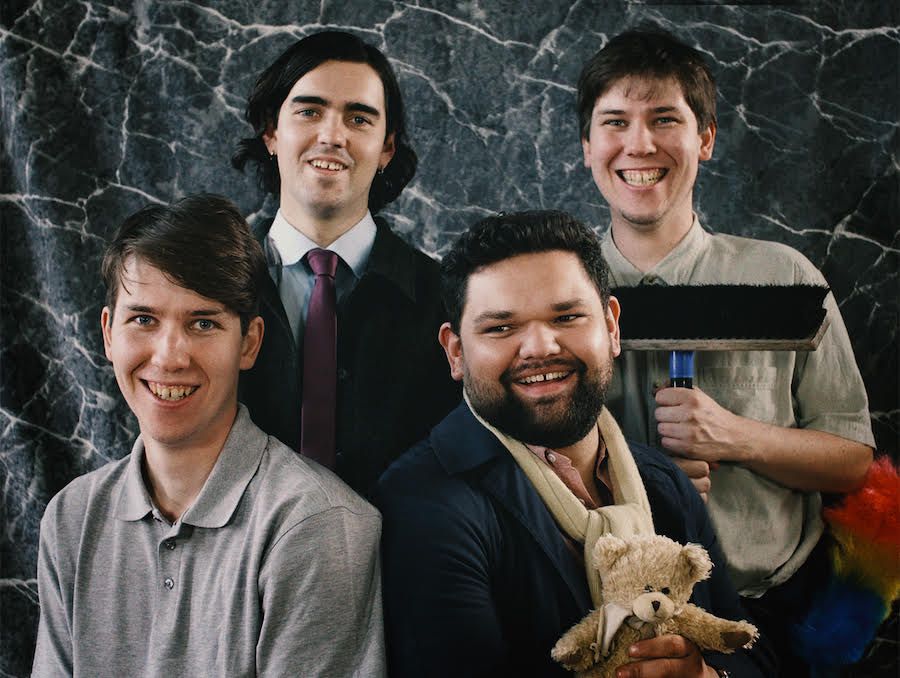 ©
SELECTIONSORTIE
s
...
FR 2017
•
2022
1

TRANSMITTER : MELODIC RECORDS
DISCLAIMER :
Intellectual property.
The ideas, the concept, the layout, the texts are protected,
you can share through the blog interface
• For all requests only by email
selectionsorties@gmail.com
DIFFUSION AUGUST, 7, 2022
---